The United Methodist Discipleship Ministries board is proposing legislation that, if approved, would lift restrictions on how church funds can be used related to homosexuality.
The proposal's main rationale is to enable Discipleship Ministries, without fear, to provide resources aimed at preventing teen suicide, particularly among youth who feel marginalized by their sexual identity.
The legislation is one of many petitions related to human sexuality heading to General Conference, the denomination's top lawmaking assembly, when it meets May 10-20, 2016, in Portland, Oregon.
"This is not about advocacy," said the Rev. Tim Bias, the top executive of Discipleship Ministries. "This is about just being Christian disciples, about just caring for people."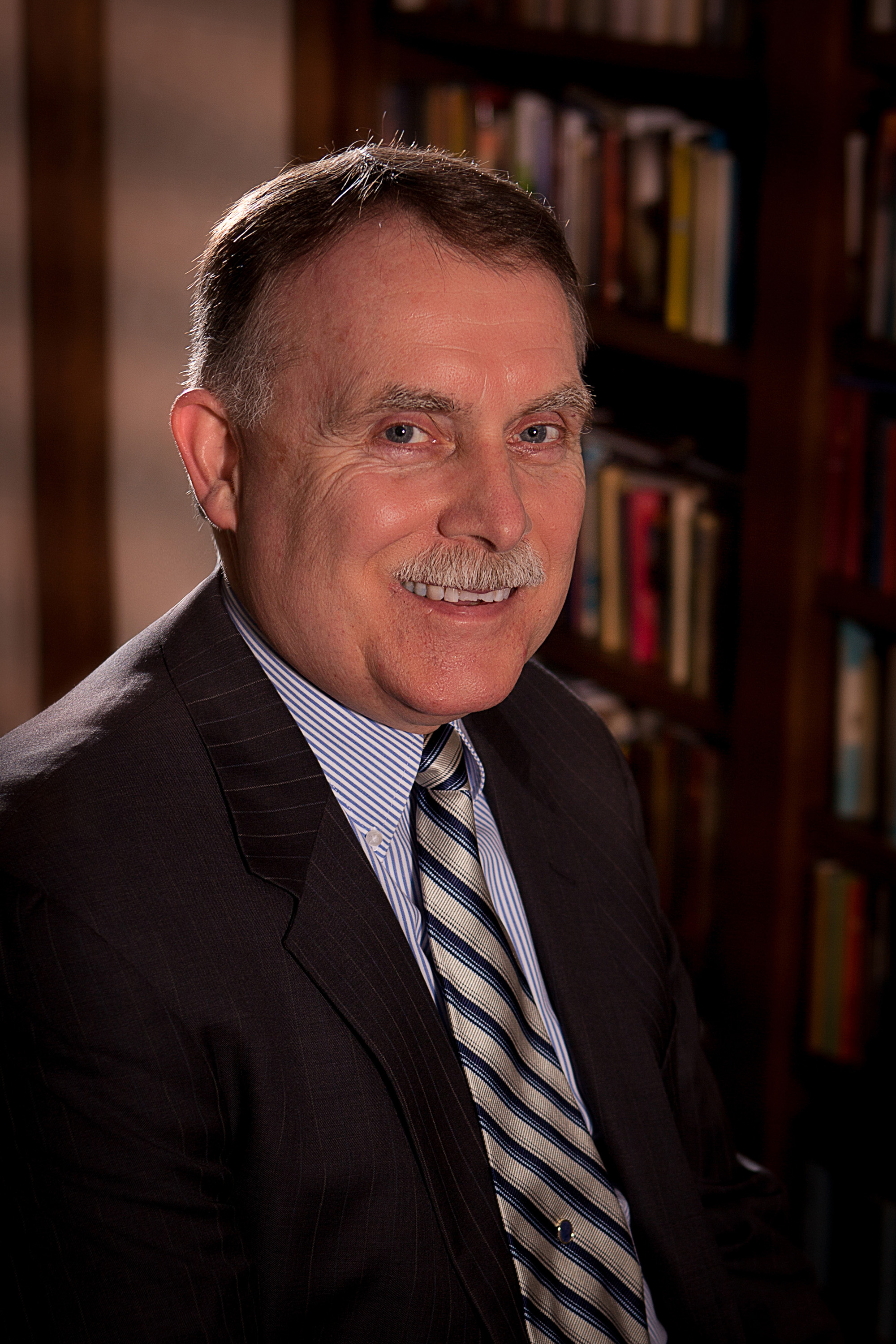 What the legislation says
The United Methodist Church teaches that all people are of sacred worth but that the practice of homosexuality is "incompatible with Christian teaching."
Since 1976, the Book of Discipline ─ the denomination's law book ─ has banned church agencies from giving United Methodist funds to any gay caucus or otherwise using such funds to promote the acceptance of homosexuality.
Since 2008, the Discipline also has banned church funds from violating "the expressed commitment of The United Methodist Church 'not to reject or condemn lesbian and gay members and friends.'"
The General Council on Finance and Administration, the denomination's finance agency, is responsible for enforcing the prohibitions in the Discipline's Paragraph 806.9.
The legislation going before the 2016 General Conference would eliminate the restrictions, keeping only the provision that says the finance agency "shall not limit the Church's ministry in response to the HIV epidemic."
Finance agency staff declined to comment on the proposed legislation.
More From DiscipleShip Ministries
The Discipleship Ministries board has approved initial steps toward developing a new official hymnal that would use the latest digital technology. The goal is to provide music and worship resources in ways that local faith communities can customize to meet their needs.
The boards of both Discipleship Ministries and the United Methodist Publishing House are jointly submitting the hymnal legislation to the 2016 General Conference.
Preventing teen suicide
Bias and other Discipleship Ministries staff members said the hope is the change will help the agency carry out another directive from General Conference ─ Resolution 2121: Teen Sexual Identity and Suicide Risk.
That resolution ─ part of the Book of Resolutions that contain the denomination's social teachings  ─ calls for a "resource for congregations and families which provides accurate information, recommendations for programs, and pastoral guidance."
Bias said church leaders have not done much to follow up on the resolution since General Conference first adopted it in 2004, but he and other United Methodists hope that soon will change.
"We realize that teenage suicide is a much bigger issue than gender identity," Bias said.
United Methodist Women plans to resubmit the resolution for adoption by the 2016 General Conference, but the group is still working on the final wording.
Still, research from the U.S. Department of Health and Human Services and others has found LGBTQ youth are particularly vulnerable to isolation and harassment that can lead to thoughts of suicide. The initials stand for lesbian, gay, bisexual, transgender and queer or questioning.
More than one in every 10 high school students report having attempted suicide, and more than one in three LBGTQ youth have reported at least one suicide attempt, according to the Youth Suicide Prevention Program.
"What we want to do is to figure out if there's a way through discipleship ─ through being a disciple of Jesus Christ ─ that we can respond to the needs of people and the gifts of people who have been marginalized," Bias said.
Is the legislation necessary?
Regardless of their theological perspective, United Methodists overwhelmingly want to prevent teen harassment and suicide. Earlier this summer, United Methodists from across the theological spectrum came together in the North Alabama Annual Conference to pass a resolution aimed at "Harm Reduction for LGBTQ Teens."
The Young People's Ministries Division of United Methodist Discipleship Ministries recently published, without challenge, a resource on teen suicide and sexual identity as part of its "SEX: A Christian Perspective on Our Bodies, Decisions and Relationships" series.
"In my opinion, what we are and should be doing does not run afoul of the paragraph (806.9)," said the Rev. Michael Ratliff, executive of Young People's Ministries. "In helping young people (and those around them) to understand, accept, and live into their identity as part of God's good creation, we are loving them as Jesus taught ─ actually commanded ─ us to do."
The Judicial Council, the denomination's equivalent of the U.S. Supreme Court, twice has taken up challenges under the funding restrictions to proposed United Methodist studies on homosexuality. Each time, in 1980 and in 1988, the top church court allowed those studies to proceed.
Still, Ratliff said removing the restrictions could remove confusion and barriers to ministry.
"The 'ban' paragraph has been used in the past to block the creation of needed resources and the use of language that is inclusive of all in resources throughout the church," he said.
Reactions from advocacy groups
Unofficial United Methodist advocacy groups, not surprisingly, differ on whether the proposed legislation is needed.
Discipleship Ministries published its most recent resource in its "SEX" series after conversations with members of Love Prevails, who asked what resources addressed LBGTQ concerns. The group aims to change the church's stance on homosexuality and end what it sees as discrimination against LGBTQ individuals.
The funding ban has "absolutely paralyzed our board and agencies," said the Rev. Amy DeLong of Love Prevails. "It doesn't matter what the Judicial Council has said. As long as these words are in the Book of Discipline, that threat hangs over agencies."
The Rev. Steve Clunn ─ coalition coordinator of the Love Your Neighbor Coalition, an alliance of ethnic caucuses and advocacy groups  ─ points to another area where he would like to see church agencies take more action. He wants agencies to help international asylum seekers driven from their homes by anti-gay discrimination and violence. He sees the legislation as an incremental step "in the right direction."
However, Good News ─ which defends the denomination's current teachings on human sexuality ─ sees amending the funding restrictions as completely unnecessary.
"Bullying is a much broader problem than just when it is aimed at LGBTQ teens. The church ought to be a voice for loving treatment of one another, particularly those who are perceived as 'different' for any reason," said the Rev. Thomas Lambrecht, vice president and general manager of Good News.
He said church entities would be acting well within the funding parameters if they develop programs that help parents and help teens stop hurtful behavior. "The church can also advocate for strong involvement by school and law enforcement authorities to respond to persistent bullying, as well as engaging in bullying prevention education," he said.
The Rev. John Grenfell, a Good News board member, was a General Conference delegate in 1976. He recalls that a study by Discipleship Ministries was part of what prompted the funding restrictions. That study, he said, described homosexuality as "an alternative Christian lifestyle."
"At this point, I don't trust the leadership (of the church) in their commitment to exercise the polity of the church," he said.
Debate about the church's position on homosexuality has surfaced at each General Conference over the past 40 years.
General Conference, which meets every four years, has consistently voted to keep that language and over the years has expanded on restrictions against gay clergy and same-gender unions.
Editor's note: This story has been corrected to identify the Rev. Steve Clunn with the Love Your Neighbor Coalition.
Hahn is a multimedia news reporter for United Methodist News Service. Contact her at (615) 742-5470 or [email protected]. 
---
Like what you're reading? Support the ministry of UM News! Your support ensures the latest denominational news, dynamic stories and informative articles will continue to connect our global community. Make a tax-deductible donation at ResourceUMC.org/GiveUMCom.