Delegates and church officials attending General Conference are wondering if democratic processes have been compromised because a renewal group provided some African and some Filipino delegates with cell phones.

The Renewal and Reform Coalition created myriad conversations among delegates, church leaders and visitors after they learned that the Confessing Movement, Good News/Renew, Transforming Congregations and UMAction provided free cell phones to more than 150 African delegates to use during the General Conference.

Some delegates and officials expressed concern that the coalition is trying to sway the votes of African delegates who are typically more conservative than their U.S. counterparts. They fear the coalition might use the phones to offer suggestions on how to vote on particular issues.

An April 23 letter from the coalition announces the cell phone give-away as a service "that might be helpful to delegates." That letter also invites the delegates to a "free breakfast" where they can have "fellowship with other like-minded delegates," and receive "information about the important issues that are coming before the conference." The letter concludes with a request that they consider voting for a slate of members for Judicial Council.

"It is very important that we elect people who will be fair and who will uphold the Book of Discipline," said the letter. "The coalition is supporting a great group of persons who are diverse in terms of culture, ethnicity and gender. But all of them are united in the belief that the Bible is God's word and that we must maintain biblical standards for theology and morality."

Bishop Felton May, interim top executive of the United Methodist Board of Global Ministries, found the cell phone gifts "surprising and puzzling. I would like to have an answer to the rationale. The last paragraph (of the letter) intrigued me in that there was direction given in relationship to the election of Judicial Council."

Rob Renfroe, a member of the Confessing Movement and a coalition member, said the cell phones were provided to give the central conference delegates the same access to communications and material that U.S. delegates have. "We thought the gift of a cell phone would be beneficial."
Crosses the boundaries'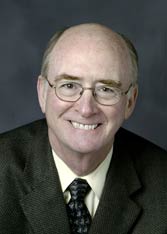 The provision of cell phones "crosses the boundaries of what is appropriate in this kind of community, and I hope that it would cease," said Bishop Kenneth Carder, a professor at Duke Divinity School, Durham, N.C. Everyone, he said, needs to trust the integrity and the autonomy of a democratic process. "This seems to be an undue influence and violates the very essence of what it means to be Christian community."

A joint monitoring team from the Commission on the Status and Role of Women and the Commission on Religion and Race said the giveaway "is inappropriate behavior and it destroys community. We have gathered for Christian conferencing, which requires trust, honesty, openness and respect. Whenever there is an imbalance of power relationships with the expectation of reciprocity, this behavior gives the appearance of paternalism, manipulation, exploitation and of course, racism."

Jim Winkler, top executive at the United Methodist Board of Church and Society, said some renewal groups have journeyed across Africa "providing deliberately distorted and inaccurate information to African United Methodists." He views the distribution of cell phones "in the context of a pattern of manipulation of the African delegates, and that is what really, really troubles me."

However, Renfroe said it is "demeaning to the African delegates to think that a gift of a cell phone would change their vote." He said the coalition is showing hospitality to many people who have traveled a great distance to attend General Conference. "They are highly educated, aware of the issues and supremely principled in their beliefs, and to think that the gift of a cell phone would change their view is demeaning to them."
'No strings attached'
The Rev. Tom Lambrecht, chair of the Renewal and Reform Coalition, said his group was "deeply disturbed by the charges that are leveled by the various church leaders."

"We find the charges to be totally outrageous, and we lament the fact that no one who is making these charges contacted us to share their concerns or to ask for an explanation," he said. "We find this to be a violation of the covenant of holy conferencing."

Rose-Marie Jalloh and other delegates from Sierra Leone received cell phones. "There were no strings attached to the cell phone," she said. "We appreciated it because it was a gift for us while we are here. We will use it to call friends in the United States. I do not know if it will work when General Conference is over."

"The African delegates are mature people who make value judgments," said Liberian Bishop John Innis. He wants General Conference delegates to know that the African bishops have not encouraged the cell phone gifts for their delegates. "We want to be very clear about that. The delegates are mature people who have read all of the material sent to them regarding General Conference and read all petitions and will vote their conscience."

James Harris of the Liberia Annual Conference found the receipt of a cell phone helpful in communicating with his colleagues and committee members. "It is a great help for me." He asserted that there were no conditions related to receiving the phone. "We were told that the phones are to be used for local connections in the United States and to contact my fellow delegates."

"They did not give us conditions. It was free," said Rosen Mwenze, a delegate from North Katanga. "We were given cell phones to use for the time we are here."

But Abraham Sellu, an East African delegate, declined a cell phone because he did not want to be lobbied. "Coming here, you see a lot of people outside giving you papers with agendas up their sleeves." He said he was told during April 23 orientation that there are strings attached to gifts given during General Conference. "Not knowing much about who was giving me this gift, I refused to go for one," he said.
Gifts raise concerns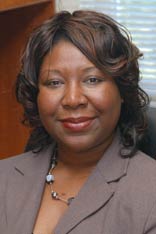 The giving of cell phones exclusively to people of color outside the United States raises some concerns about racial paternalism. Early colonialists used the same sorts of tactics -- giving of gifts with intention for self-profit or gain in some sort of way, said Erin Hawkins, top executive of the church's Commission on Religion and Race.

"My hope is that the white leadership of the church would be mindful of the actions in light of the history of exploitation of people of color in this church. I hope they would not willingly engage in any sort of behavior that would undermine the humanity of people of color whether they are in the United States or other countries," she said. "This action of giving cell phones to buy or manipulate people can be interpreted as a return to that sort of racist behavior."

Lambrecht said that was a misconception. "The cell phones were not given exclusively to people of color; they were to be given to any central conference delegate who had a need," he said. "It just so happens that out of financial necessity and technological situation, most of the recipients were people of color. And we felt like we were doing an act of kindness to people to make them feel welcome" and to enable them to participate on a more equal basis.

The Rev. Alex Vergara, president of the National Association of Filipino-American United Methodists, described the gift of cell phones as "vote-buying" and "bribery."

"We believe everyone has the right to advocate (his or her) position to other people to gain the latter's favor. But this giving of gifts is nothing but vote-buying, which is a perversion and abuse of a democratic and sacred act," said Vergara.
However, Lambrecht said the gifts were given with "no expectation on our part. &ellipsis; No questions were asked on our part, and we find no difference between our giving of these gifts and the gifts that are given by general boards and agencies and other groups to the delegates of General Conference."

He said the implications leveled by the church leaders were "completely untrue," as well as "hurtful and destructive to the building of community."

Bishop Gregory Palmer, president-elect of the Council of Bishops, said he was saddened if any group is attempting to influence the votes of delegates in "an unhealthy and manipulative manner. That grieves me for the whole church." He said people have a right to their own opinions and perspectives and they may share how they will cast their vote; however, the sharing should be done in a way that makes it clear the gift is not given in exchange for a vote.

"The hospitality that we offer should be the hospitality that is offered to everyone," said M. Garlinda Burton, top executive of the Commission on Status and Role of Women.

*Green is a United Methodist News Service news writer based in Nashville, Tenn.

News media contact: Linda Green, e-mail: [email protected].
Phone calls can be made to the General Conference Newsroom in Fort Worth, Texas, at (817) 698-4405
(817) 698-4405 until May 3. Afterward, call United Methodist News Service in Nashville, Tenn., at (615) 742-5470
(615) 742-5470.
Related Article
Resource
---
Like what you're reading? Support the ministry of UM News! Your support ensures the latest denominational news, dynamic stories and informative articles will continue to connect our global community. Make a tax-deductible donation at ResourceUMC.org/GiveUMCom.