With a pandemic to help fight, Admiral Brett Giroir isn't sure when he'll get home to Texas.
But the federal testing czar for COVID-19 doesn't feel cut off from Dallas' Lovers Lane United Methodist Church, where he is a longtime member.
"Many people in the church constantly send emails or texts, expressing support," Giroir said last week by phone from Washington.
Giroir (pronounced jir-Wah) is a pediatrician, research scientist and public health expert who since 2018 has been Assistant Secretary for Health at the U.S. Department of Health and Human Services.
In that job, he leads the
U.S. Public Health Service Commissioned Corps
— hence the rank "admiral" — and oversees the Office of the Surgeon General.
On March 12, Giroir's portfolio grew enormously, and brought a public spotlight. Health and Human Services Secretary Alex Azar
named him to lead the federal effort
in testing for the coronavirus, which has infected 1.2 million people and killed more than 70,000 in the U.S. alone.
Giroir understood this would be the biggest challenge of a long, eventful career.
"I think people must have felt this way at the beginning of World War II," he said. "It's hard to have higher stakes than this."
Giroir is assigned to coordinate COVID-19 testing-related work by the Centers for Disease Control and Prevention and the Food and Drug Administration, and to work closely with state and local public health authorities, as well as private and public clinical labs.
Giroir is one of the Trump Administration's public faces in the coronavirus fight, too.
Though not as high profile as Vice President Mike Pence, who leads the White House coronavirus task force, Dr. Deborah Birx, task force coordinator, or Dr. Anthony Fauci, director of the National Institute of Allergy and Infectious Diseases, Giroir has been at the podium for White House briefings and given one-on-one interviews on network TV news programs.
Most days, he goes from meeting to meeting, moving between his Health and Human Services office, the Federal Emergency Management Agency and the White House. Calls and texts keep coming, from epidemiologists, governors and members of Congress. Though not on the White House coronavirus task force, he attends its meetings and a report from him is a regular agenda item.
The pace began fast and hasn't let up.
"For the last couple of months, it's really been a seven-days-a-week, morning-till-late-night mission," Giroir said.
The scarcity of tests for the coronavirus early in the pandemic brought intense criticism for President Trump and his administration, and some of that continues.
Giroir points to the progress that has been made.
"We've come an enormous way in a very short period," he said last week. "We're well over 6 million tests performed. We were doing less than 2,500 a day in early March."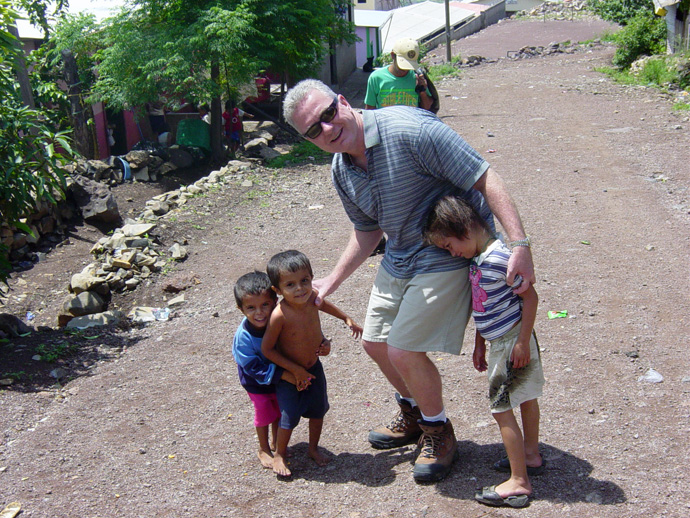 Giroir, 59, grew up Catholic in a small town near New Orleans. His mother was a police officer, and his father worked in the oil fields. They stressed education, and Giroir graduated from Jesuit High School in New Orleans, becoming a
national high school debate champion
.
From there he went to Harvard, where while judging a top high school debate competition he met his future wife, a contestant from the Hockaday School in Dallas.
"We won," Jill Shorey Giroir recalled by phone with a laugh.
For medical school, Brett Giroir chose UT Southwestern in Dallas. He and Jill — a Southern Methodist University-trained lawyer — would marry in her church, Lovers Lane United Methodist, on May 18, 1985.
They have been members together there ever since, despite career moves that have had them regularly visiting other United Methodist churches. Lovers Lane was where their two daughters and first grandchild were baptized.
Subscribe to our
e-newsletter
Like what you're reading and want to see more? Sign up for our free daily and weekly digests of important news and events in the life of The United Methodist Church.
Brett Giroir has taught pediatrics at UT Southwestern, served as chief medical officer at Dallas' Children's Hospital in Dallas and held various positions at Texas A&M University, including executive vice president and CEO of its Health Science Center. He also directed the Defense Sciences Office of the Defense Advanced Research Projects Agency, in Arlington, Virginia.
In 2014, then Texas Gov. Rick Perry
named him to lead a state task force on Ebola
.
Giroir's tenure includes a forced departure from Texas A&M in 2015, a controversy
recently revisited by the Washington Post
. He also has been much honored, including winning a U.S. Secretary of Defense Medal for Outstanding Public Service and the American Heart Association's Lyndon Baines Johnson Research Award.
After Hurricane Mitch devastated parts of Honduras in 1998, Brett and Jill Giroir began making mission trips there with Lovers Lane United Methodist. They sponsored a Honduran girl when she was in the fifth grade, and they continue to do so as she attends college in Tegucigalpa, the nation's capital.
The Giroirs have also been an influence on Emily Copeland, who as a first-year student at United Methodist-affiliated Southwestern University in Georgetown, Texas, went on one of their Honduras trips.
Brett Giroir let her work with him in the day-by-day treatment of a malnourished infant, and she recalls how elated she was when the tiny boy urinated on her T-shirt.
"This was a great sign that he was no longer dehydrated!" she said by email. "By the end of our brief time there, this infant was gaining weight and thriving. It was this particular patient and my time with Dr. Giroir that sparked my interest and passion for caring for the youngest of patients."
Copeland is now a Dallas pediatrician. She's also the daughter-in-law of the Rev. Stan Copeland, longtime pastor of Lovers Lane United Methodist.
They both admire Giroir.
"He's brilliant, but approachable, and so respecting of everyone," the pastor said.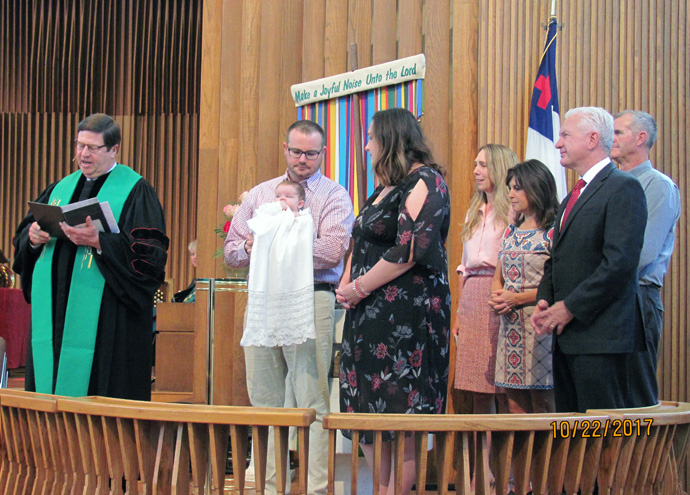 Giroir gets asked lots of questions about the coronavirus, and as meeting restrictions lift in some states and localities, he's aware that churches are looking advice for how to reopen safely.
"In terms of gathering in the church, one thing we can say is we're going to have to do it slowly," he said. "It's not a good idea to pass the offering plate. Everybody's touching that. …. We have to find some different ways."
A certain church event that's on hold is the baptism of the Giroirs' second grandchild, born in February. When that can happen, they plan to be at Lovers Lane United Methodist, standing with other family members.
For now, they're glad to be in touch with friends there. Their many messages are no burden, Brett Giroir said.
"I get (Bible) verses texted to me every once in a while that happen to show up at just the right time."
Hodges is a Dallas-based writer for United Methodist News. Contact him at 615-742-5470 or

[email protected]

. To read more United Methodist news, subscribe to the free Daily or Weekly Digests.
---
Like what you're reading? Support the ministry of UM News! Your support ensures the latest denominational news, dynamic stories and informative articles will continue to connect our global community. Make a tax-deductible donation at ResourceUMC.org/GiveUMCom.