Confidently leaning forward to reach the keyboard, Sharon Kasiperi of the Murewa Central Primary School in Zimbabwe moves her hands and starts tapping with her eyes glued to the computer monitor.
"I used to be afraid of the computer," she said, "but now, every time I leave the computer laboratory, I realize that I would have learned new things."
For Kasiperi, learning computers was nothing she would have expected at a primary school. But the establishment of a computer laboratory with Internet access at the primary school at the Murewa United Methodist Mission in rural Mashonaland East changed that.
"Now I know how to Google and search for information, and to my surprise, knowledge abounds on the Net," she said.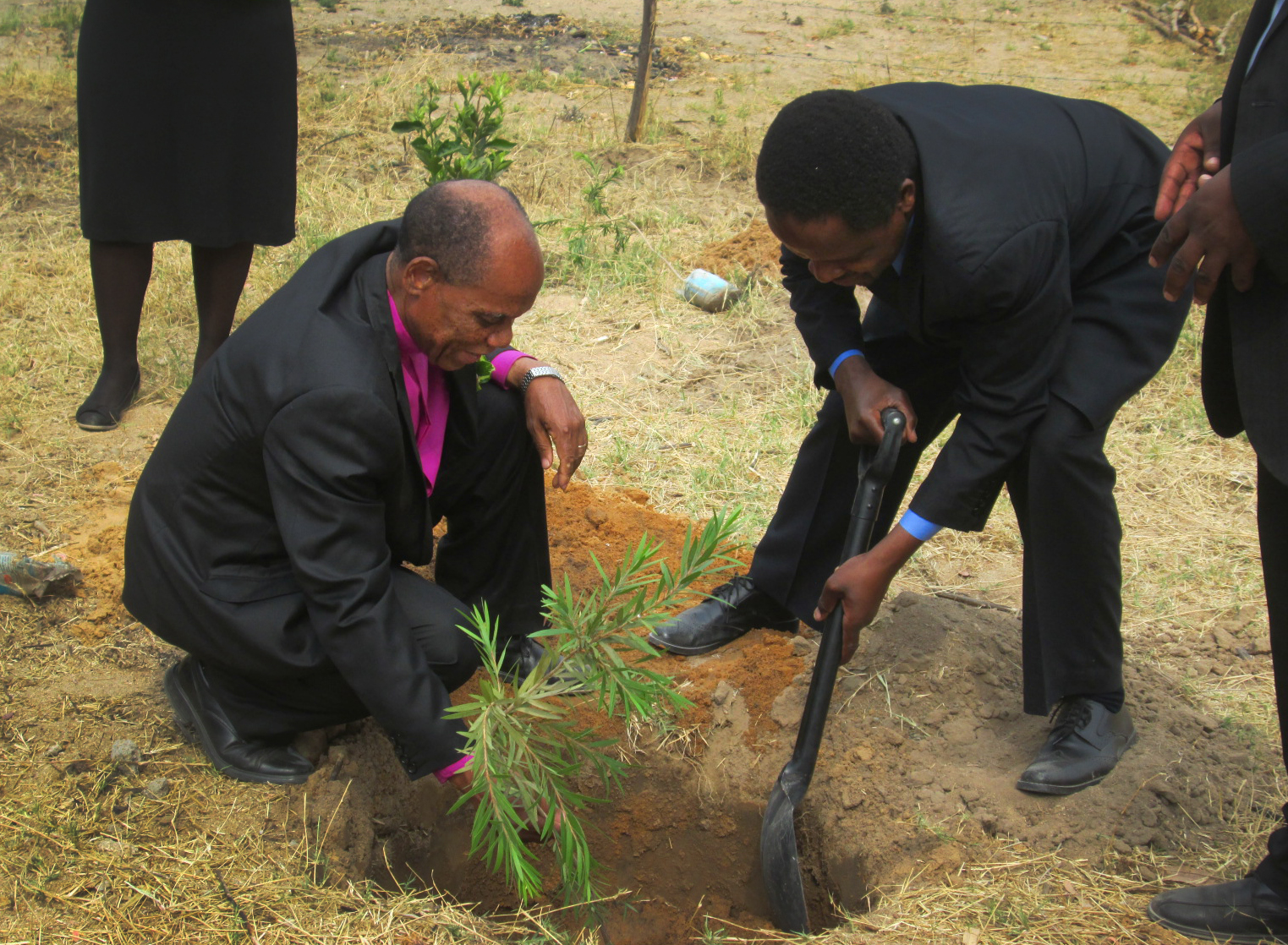 Kasiperi was among 50 students who did demonstrations in the computer laboratory at Murewa school during the dedication and official opening by Zimbabwe Area Bishop Eben Nhiwatiwa. The lab contains 50 computers for use by schoolchildren at a cost of US $25,000.
"The computer lab is a huge success story for us," said headmistress Keresenzia Rarayi. "We see this as causing major transformation in the lives of our young generation and the image of our school.
"Parents contributed $10 per child and raised a total of $25,000 and [The United Methodist Church] provided Internet facility. All 50 computers are networked. The Ministry of Primary and Secondary Education further provided us with a teacher for computers."
Hundreds of children, parents, teachers and dignitaries thronged the school for the multiple dedications of the computer laboratory, the dining hall, the early childhood development center and staff house.
'Digital divide' narrowing
Acceptance and use of information and communications technology in Zimbabwe has greatly increased in recent years with the "digital divide" between rural and urban areas reduced dramatically. Mobile phones, the Internet and communication centers have further narrowed the gap.
The goal of staff at the Murewa Central Primary School is to ensure children at the rural school are as knowledgeable about Internet and communication technology as their peers in urban schools.
The school has an enrollment of 788 girls and 797 boys. Eighty-five percent of the student population includes day scholars from the predominantly rural Murewa community.
"It is a blessing that our schools have come of age and are now able to provide top-notch standards in education," Nhiwatiwa said.   
Several speakers at the dedication ceremony commended school staff and parents for recognizing the importance of technology.
Computers have become an integral part of education, just as pen and paper was considered valuable once, said the guest of honor, Advocate Theophilus Gambe. Gambe is the chancellor to the bishop and the Zimbabwe Episcopal Area.
Maforo is a conference communicator in the Zimbabwe Episcopal Area.
News media contact: Vicki Brown at (615) 742-5470 or [email protected]