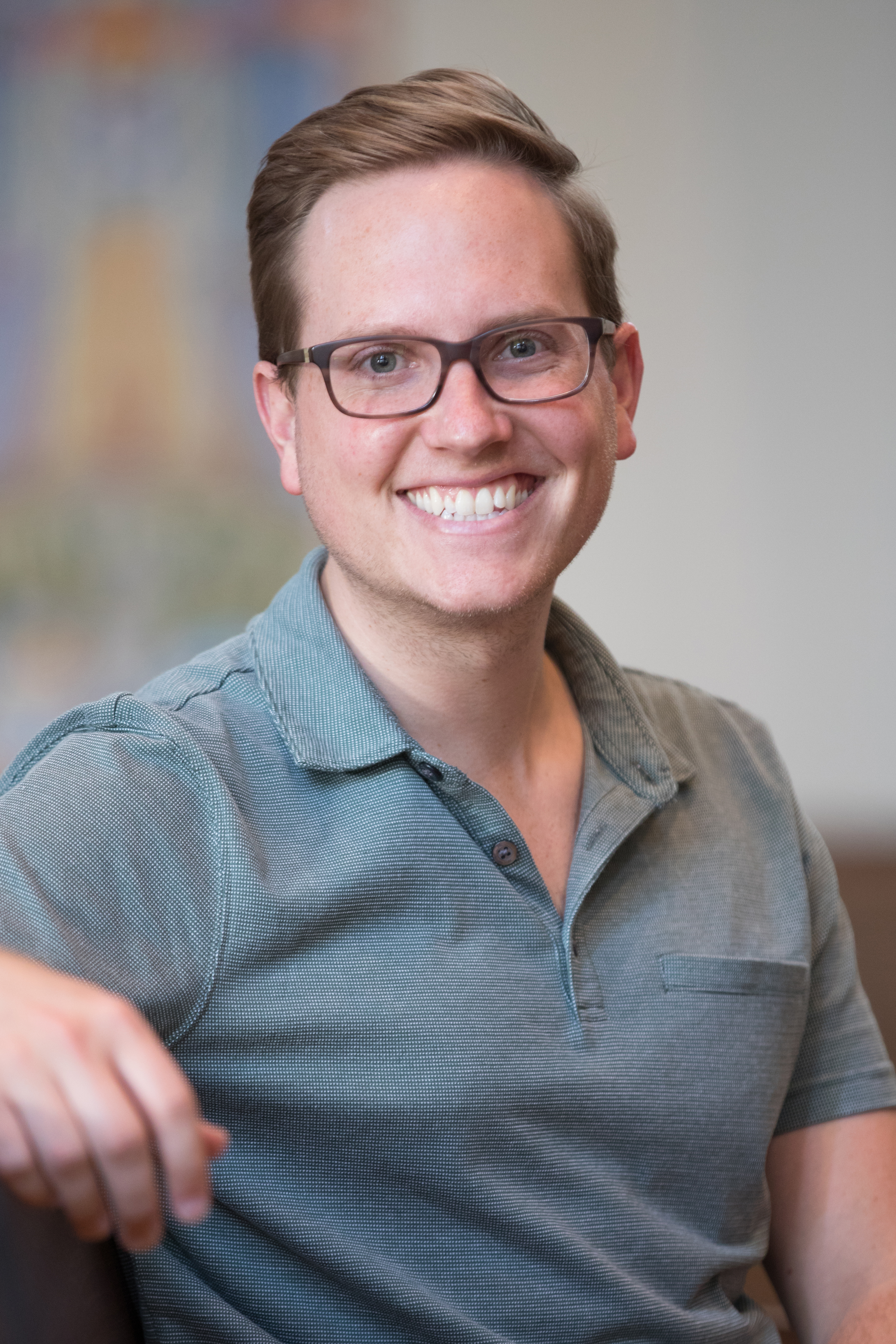 Kipp Nelson
Photo by Morgan Parker
It's always been home.
"Why do you choose to stay a part of the United Methodist Church?" That's the persistent question pushed upon LGBTQ people amidst an ever-growing church debate. And after years of being asked this question, this is the only logical answer I have found. It's home.
It's the place in which I have encountered the very presence of God.
It's the place in which I was formed in the faith before I even knew what faith was.
It's the place in which I accepted Christ into my heart.
It's the place in which I first felt a call to ministry.
It's the place in which I discovered myself as a beloved child of God.
Commentaries
UM News publishes various commentaries about issues in the denomination. The opinion pieces reflect a variety of viewpoints and are the opinions of the writers, not the UM News staff.
In a time when it seems our church has shown its worst, I can't help but think of the best the church has been for me.
I grew up in two small United Methodist Churches outside of Birmingham, Alabama. Each of them instilled in me a heart of worship and service. It was these two churches that taught me what it means to follow Christ. They taught me to love every single person I met as Christ would love them.
While I was in college, a Wesley Foundation showed me what true Christian community looks like.
That ministry was a real manifestation of God's grace during one of my darkest times. That community loved me back to life when I felt all was lost. They restored my faith in a loving God. They taught me that it was in fact possible to be in constant fellowship with others who look and believe differently than me. That place embodied a spirit of love and grace like no other.
It was at a United Methodist seminary that I fell in love with God, Scripture, and the church all over again. There I was surrounded by the people of God in my most vulnerable state of "coming out." They spoke life and love into my innermost being. They gave me permission to live into the person God created me to be. They empowered me to live into a calling that only God could give.
You see, no amount of anxiety or pain can take away from the grace I have found along the journey and through this body of believers. When my days grow anxious and my fear of the called General Conference emanates, I can't help but remember the breath and life that I have found within this denomination.
This is my home. This is my family.
However, being at home and being with family is not always comfortable. Sometimes it is the hardest work we are called to do. My mother has constantly told me the biggest mission field is in my own home and my own family. I believe that is often true within our church as well. Jesus even told us that a prophet is not always welcome in their hometown. Sometimes the hardest work before us is with those we have known the longest. Speaking your truth in those spaces can be even harder.
Yet, the moment I decided to share my deepest self with those in my life, a door opened to new life. Never again do I wish to find myself behind that door. Taking a step in faith, I chose to extend the love and grace I hope to receive from others. In sharing the most painful pieces of my human experience, I found a new level of trust breaking forth in each of my relationships. During each step of this journey, I have discovered God's presence in a very real way.
There are moments when my heart aches and breaks for The United Methodist Church. There are days I'm unsure if there will be a future for me within this denomination. Being an LGBTQ+ person in our church at the current time is a painful reality in itself. Witnessing the church and people you love debate about your own personhood is not an easy thing to swallow. The scars and pain run deep within my soul.
But when I look at the good this body of faith has done for me, it is immeasurable. This church has been my saving grace. It has been my rock. It has been the home I can always come back to.
My heart goes out to those people like me who need the church to be a very real embodiment of God's love and grace. My heart aches for those people who are told their experience is not valid. My soul hurts for those who are told they must choose between their faith and their identity. There are countless LGBTQ individuals all across the world depending on this church as their life-line.
No matter the outcome of this called General Conference, we will still exist. We exist everywhere you can imagine within the regional bounds of our church body and always will. Regardless of the legislation this conference will bring, countless LGBTQ people will consider this church their home.
This is why I am here. People depend on this faith community as saving grace, as breath and life.
It is my home. It is our home.
Nelson is a certified candidate for ordained ministry in the Alabama-West Florida Conference who currently serves as the Minister of Outreach and Evangelism at First United Methodist Church-Miami.
News media contact: Vicki Brown at (615) 742-5470 or [email protected]. To read more United Methodist news, subscribe to the free Daily or Weekly Digests.
---
Like what you're reading? Support the ministry of UM News! Your support ensures the latest denominational news, dynamic stories and informative articles will continue to connect our global community. Make a tax-deductible donation at ResourceUMC.org/GiveUMCom.