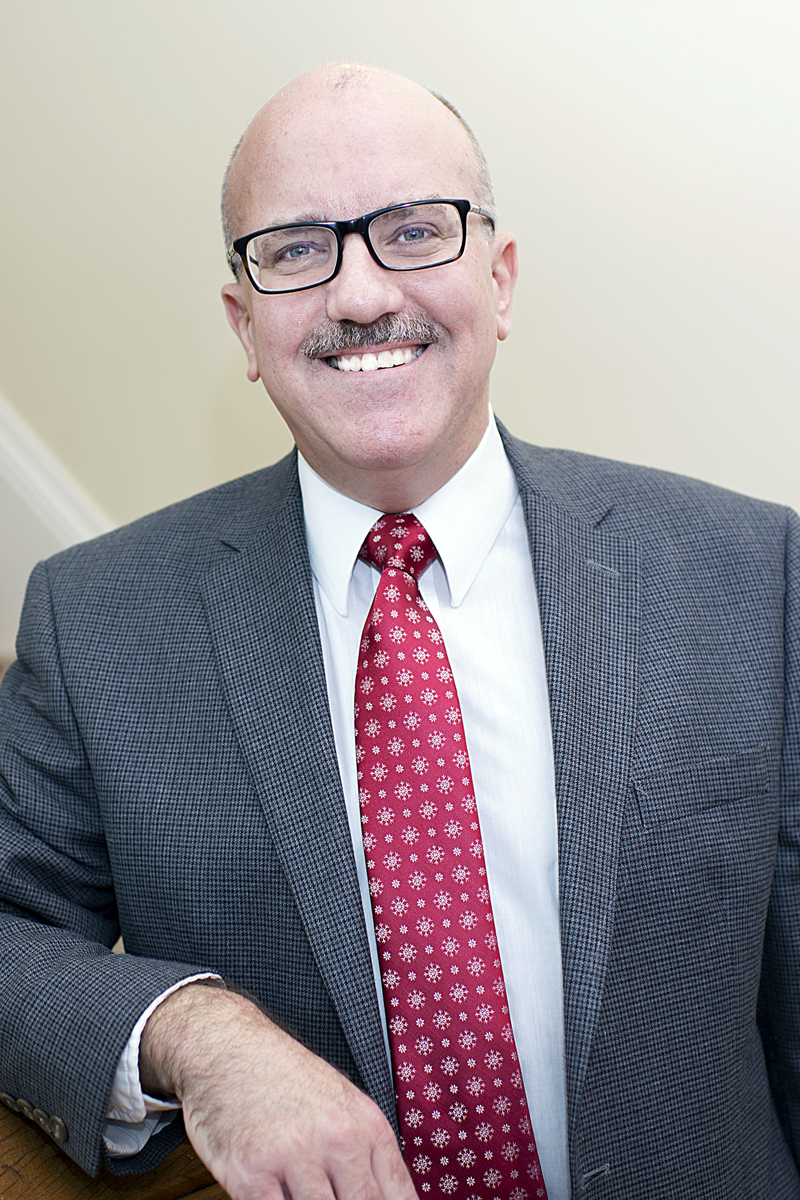 I consider myself to be an evangelical Christian of the Wesleyan tradition. Others may not accept that self-understanding, but I don't lose much sleep over such things.
I was reared in the mainline church, and am grateful for its nurture, yet I came to know Jesus as a 15-year-old knucklehead. Yes, I heard an invitation and responded. I was overwhelmed by an existential truth: God — the personal creator of all that is — entered the world to live, die and rise for me. For me! This truth was never about an unhealthy individualism. But it was certainly personal.
These days I have fewer answers to the array of issues confronting followers of Jesus, but I will stake my life on the truth that an objectively personal God climbed down into the world as Jesus to live, die and rise for each and all. That may be the only thing I know for sure anymore.
Now denominations are facing critical moments in history. Their very existence is on the line. The United Methodist Church faces fracture, decline and any of a number of other perils. But as much as these challenges challenge me, I am more concerned about our response, to date.
I remember the later 1980s, when membership decline was becoming more and more a concern of United Methodism. Many, in desperation, reached for every conceivable means of rescue — except the core truths of faith.
First, Total Quality Management became the method. Ministries were placed under scrutiny, and those with power held others "accountable" according to ultimately secular measures. Other variations on this mindset have held sway among both liberal and conservative perspectives.
We became obsessed with counting things, and in the process we began to consider people as one more "thing" to be counted. Yet we have found ourselves among a primary quandary: Who "counts" any more among the church and its ministries?
I work as a college chaplain and professor, so my environment of ministry became a prime target among the measurement craze. However, over the years, church funding has become practically nonexistent — even as ecclesiastical powers have insisted upon continuing the quantification game. Yet I wonder once again: Who counts any more?
Does the Macedonian Orthodox student who helped develop our well-respected anti-human trafficking ministry count? How about the student born in Bosnia of Muslim heritage who worked with my Orthodox sister to fight human trafficking? During the 1990s their families were probably shooting at one another in the "old country." The current generation wants something that honors God.
Does the African-American Catholic student among our ministry count? Then there is the clean-cut student from western Michigan's "Reformed" tradition. How do I count him? Or the nondenominational, evangelical student who graduated with a 4.0 and a heart for healing the racial divide? He is doing excellent graduate work, but not in one of our 13 United Methodist seminaries. He's attending a place known for fundamentalist roots. Does he count?
Then there is the graduate from an evangelical tradition in Oklahoma. But he had the audacity to attend one of the Ivy League divinity schools. Now he is leading young adults all over the country. How am I supposed to "count" him?
Or the Hispanic woman who helps to lead weekly chapel and also works among people with disabilities? If anyone knows Jesus, it is her. She will receive a special recognition from my office this spring. But she is not United Methodist, at least not yet. So I don't know if she really counts.
Or the gay young man from one of our small country churches in The United Methodist Church. The power of his love collects friends at every turn, and he is finishing his seminary degree. Still, I don't know if he counts for us. Then there is the recent graduate from the Evangelical Lutheran Church in America who works for love and justice and even carried a sign bearing the language of Adrian College's first president: "Intrinsic Worth." Not sure how to "count" her, though.
Or the young student of mine who is preparing for baptism. He is studying the liturgy and meeting with me to discuss many issues. When he goes under the water, he will know what it means. Still, I really am not sure how to "count" him. And then there is that host of young people without any real religious background. Some have been burned by the church; others are simply daughters and sons of people burned by the church. Yet many of these young adults are taking note of a God who would lay it all on the line for them. I'm busier than ever walking beside them. 
When my wife died last August, one former student from our ministry drove a long distance to attend the visitation. Then she paid for a hotel room, stayed overnight and came to the funeral the next day. But she is Presbyterian, so I am not sure she "counts." Or the Catholic woman starting college who reached out to me during my time of loss. You see, she is fighting her own battle with cancer, and she wants to love like Jesus loves. How do I count her?
Whether our denomination survives or not is of little moment. Jesus Christ, the personal presence of God in our world, came to live, to die and to rise again for each and every person! That is what I thought we believed — and I cannot help thinking that a denomination worth saving had better focus on this necessary truth.
Momany is chaplain, professor and director of church relations at United Methodist-related Adrian College in Adrian, Michigan. His campus ministry has a focus on eliminating human trafficking. 
---
Like what you're reading? Support the ministry of UM News! Your support ensures the latest denominational news, dynamic stories and informative articles will continue to connect our global community. Make a tax-deductible donation at ResourceUMC.org/GiveUMCom.