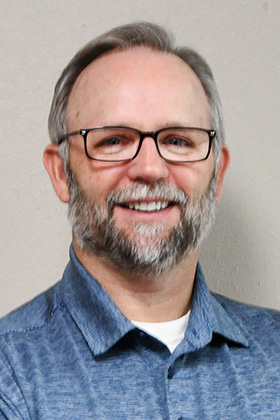 The Rev. Thomas E. Bowsher
I write this commentary inspired by the Holy Spirit, with the love of Jesus Christ and for the sake of God's Kingdom.
Since the beginning of the Wesleyan Movement we, as faithful United Methodists, have shared the same values. These values have been the driving force behind all that is good in our denomination. These values have been the glue that has held us together.
We have valued our Christian roots and our Wesleyan heritage. We have valued the historical creeds and John Wesley's sermons. We have valued the doctrine of the Trinity and justification by faith. We have valued our theological understandings and our Social Principles. We have valued our understanding of grace, as well as of love of God and neighbor. We have valued the unity of the body of Christ and our distinct witness to the world.
These are historical values we have all shared as a denomination. These are values that we have held dear to us and have put into action as expressions of our faith.
Commentaries
UM News publishes various commentaries about issues in the denomination. The opinion pieces reflect a variety of viewpoints and are the opinions of the writers, not the UM News staff.
I firmly believe that we all still share these values; however, with the passage of time, our understanding of some of these values has changed. This is apparent with what has resulted from the issues revolving around human sexuality and how to be in ministry with LGBTQ people, which has led to the rapidly approaching special General Conference in February of 2019.
As we all know we are at one of the most, if not the most, significant crossroads throughout our history. It is imperative that we own the reality in which we are in and stop deceiving ourselves.
The deception:
1. We are deceiving ourselves if we believe we are not already divided. The reality is that we are not of one mind any longer. Individuals, clergy, congregations, conferences, bishops and outside groups have dug in their heels and sincerely believe they are right and others are wrong. They are working diligently to influence and promote their positions. An enormous amount of time, energy and money is going toward winning the denomination.

2. We are deceiving ourselves when we do not acknowledge our fundamental, distinct and unchangeable differences with regard to understanding of Scripture. The issue is not about human sexuality, nor is it about love. This is the key to our current state of affairs and our differences on Scripture are unwavering.

3. We are deceiving ourselves if we believe that any of the three petitions coming from the Commission on a Way Forward will bring unity to the denomination. The One Church Plan will ostracize those who support the current church policies on homosexuality. The Traditional Plan will ostracize those who support same-sex marriage and ordination of gay clergy. The Connectional Conference Plan could ostracize both. If any of the plans are accepted, the debate will linger on and we will be addressing the issues again in 2020 and beyond.

4. We are deceiving ourselves if we believe that maintaining unity as a denomination is the same as unity in the body of Christ. We are not biblically commanded to maintain unity as an organization. However, we are called to be in unity as brothers and sisters in Christ.

5. We are deceiving ourselves if we believe that any of these petitions will somehow maintain or improve on our witness to the world. The fighting will escalate. The lawsuits will be incalculable. The losses in membership/attendance to the denomination will be significant. The financial hardship will be challenging.
We are divided, and none of the petitions submitted by the Commission on a Way Forward can reconcile this. No amount of persuasion, influence, conversation or money will reconcile the divide. We will separate, whether officially or unofficially.
If we have any respect for the legacy of The United Methodist Church, it would be wise and prudent for us to own this reality. It would be in the best interest of our witness to the world to lovingly encourage and support a plan for amicable separation.
I encourage everyone who reads this to step up on the balcony and survey the climate. I ask that you prayerfully consider the reality we are in. I ask you to stand together this one last time, as a people called United Methodists, to be a loving witness to the world.
Bowsher lives in Milbank, South Dakota, and is an ordained elder in the Dakotas Conference.
News media contact: Vicki Brown at (615) 742-5470 or [email protected] To read more United Methodist news,
subscribe to the free Daily or Weekly Digests
---
Like what you're reading? United Methodist Communications is celebrating 80 years of ministry! Your support ensures the latest denominational news, dynamic stories and informative articles will continue to connect our global community. Make a tax-deductible donation at ResourceUMC.org/GiveUMCom.