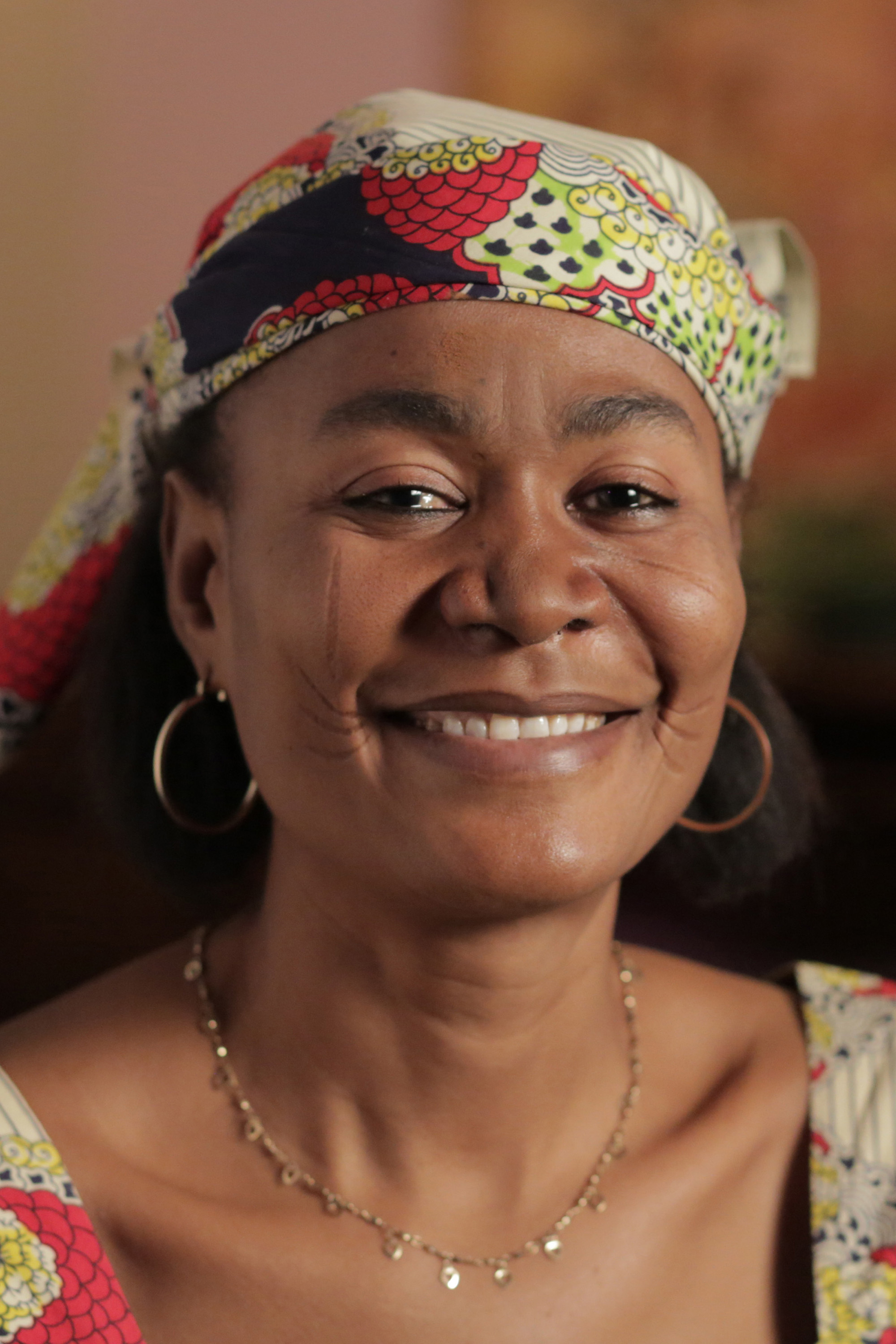 The Rev. Eunice Iliya
Photo by Ronny Perry, UMNS.
African women lack certain rights, both in the church and society, because they are considered weak and less human.
In my context, it is generally accepted that men are physically stronger. By nature, they are usually more aggressive and externally oriented. In contrast, a woman usually embodies the ideal of inner dignity. Some people confuse such subtlety with weakness; in truth, it is stronger than the most aggressive physical force imaginable.

True human dignity does not shout; it is a strong, steady voice that speaks from within. The nature of a woman, while subtle, is not weak. And the nature of a man, while aggressive, is not brutish. For man and woman to be complete, they must each possess both energies.

In the creation story, we understand that, like men, women are created in God's image. It takes both male and female to bear God's image. We are bone of man's bone and flesh of man's flesh. (Genesis 2:23).

Right after the first woman was formed and introduced to the first man, the man was told that from that time forward, "therefore, a man shall leave his father and mother and be joined (cleave) to his wife, and they shall become one flesh."

God blessed both man and woman and charged them both to have dominion over the earth. God intended them to experience oneness and to work — have dominion — side by side.

Also, during the early church era, women have been included in the new community due to the fact that Christ let them in. In some times and places, they have found the church more affirming and liberating than their surrounding cultures. But, in others, the church has fallen far from its Bible, which sees both sexes as of equal worth (Genesis 2:18).

The evidence is somewhat mixed. Certainly, there is evidence in the New Testament itself of women doing many things within the early church that were accepted and acknowledged.

For example, in Paul's letters, he greets women, calls them co-workers, refers to one of them as a Greek word that translates to "deaconess." He even calls one of the women an apostle. What exactly these terms meant is a little hard to say given the distance in time, but there is much evidence of women's activity.

Part of the activity in the early period, that is the New Testament period itself, perhaps is related to women's role in the house churches.

As the apostle Paul insisted, "In Christ's family there can be no division into Jew and non-Jew, slave and free, male and female. Among us you are all equal. That is, we are all in common relationship with Jesus Christ" (Galatians 3:28).

In Genesis 3, there is the temptation and the fall. Given free will, both the woman and the man make disastrous choices. There are stunning consequences, curses from God upon the tempter, the woman and the man. But there is good news: Both the woman and the man are eligible for forgiveness. They both can be restored to a right relationship with God.

In addition, God himself takes the initiative and provides a way back into fellowship through the life and death of his son. Jesus is the light that comes into the world. Men and women who believe in him are placed together into a new family. They become the children of God (John 1:12).

In the new "Body of Christ," men and women are both given gifts for serving one another. Oneness between a man and woman in marriage was always God's idea. And now, oneness in the body of Christ is God's idea. God is impartial in the giving of the gifts.

"But now God has set the members, each one of them, in the body just as He pleases," (1 Corinthians 12:18), "for the profit of all" (1 Corinthians 12:7).

Conclusively, according to American Psychological Association, women and men aren't as different as you might think. A review of dozens of studies found that men and women are basically alike when it comes to personality, thinking ability and leadership. The differences that do exist may reflect social expectations, not biology.

In order to understand the essential nature of man and woman, we must do away with human subjectivity and look through God's eyes. Every human being, man and woman, was created for the same purpose, body and soul, in order to make themselves and their world a better and holier place.

In their service of God, there is absolutely no difference between a man and a woman; the only difference is in the way that service manifests itself.

Iliya is hospital chaplain at Jalingo United Methodist Hospital in Taraba State, Nigeria.

"Many Voices, One Faith" is a forum for sharing theological perspectives on topics of interest in The United Methodist Church. The forum is designed to put the voices of the church in conversation with one another and build understanding of what it means to be United Methodist today. Read more commentaries.
---
Like what you're reading? Support the ministry of UM News! Your support ensures the latest denominational news, dynamic stories and informative articles will continue to connect our global community. Make a tax-deductible donation at ResourceUMC.org/GiveUMCom.