I was in the fifth grade when I was called to ministry in The United Methodist Church — the same year I became conscious that I am gay. But why would God call me to serve in a church that says I am incompatible with Christian teaching? This question haunted me through childhood up to my ordination.

My first appointment after my ordination was Tangos First United Methodist Church, the church where I was baptized. I believe that was no coincidence. On my first Sunday, I stood behind the pulpit holding the dusty baptismal record book of the church. I pointed to the page with my name on it and declared: "I was baptized in this church."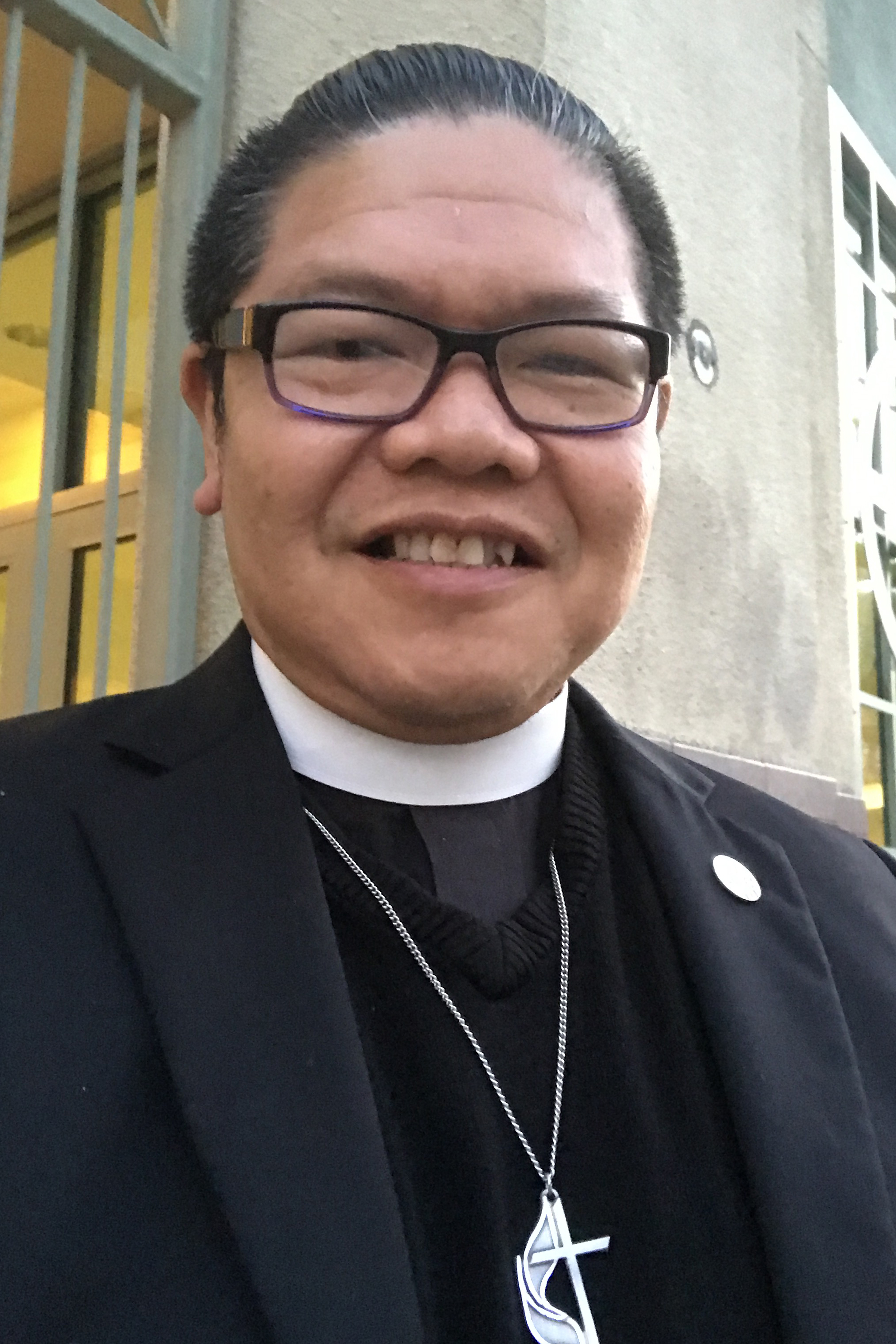 The Rev. Israel I. Alvaran
Photo courtesy the Rev. Alvaran

At that moment, like a ray of light, God's response to my childhood question was crystal clear. God brought me back to the place where I was received into The United Methodist Church to affirm that I am God's child called to ministry.

As far as I know, I am the only openly LGBTQ United Methodist clergy whose membership remains in a central conference. Many ask why I don't transfer from the Philippines Conference to an LGBTQ-affirming conference. I refuse to do so because I want to continue building relationships with my Filipino bishops and conference. This is my witness. LGBTQ persons serve faithfully in every conference of our global connection. Given this truth, how will The United Methodist Church respond?

My baptism and call to ministry are not up for a vote, no matter what the church thinks it has the power to do. We cannot legislate against the grace of God. We cannot strip anyone of God's image. What is up for a vote at General Conference 2019 is whether the church will fulfill its primary covenant made at every baptism — "to resist evil, injustice, and oppression in whatever forms they present themselves." LGBTQ persons are being used as a wedge to weaken, divide and dissolve the church. This allows all manner of injustice to go unchallenged without the prophetic voice of our denomination. Our LGBTQ identity and bodies are being colonized.

The Philippines was once a colony of Spain and the United States. I am deeply conscious of colonialism's ill effects, for I was born and raised in such conditions. Some teachings we have received as colonized people discriminate against LGBTQ persons. Foreign support for our dictatorial leaders encourages them to harass and murder political opponents. That is why I am a refugee in the United States.

This is the evil of colonialism. It fosters violence and division. The Acts of the Apostles tells us how the early church opened its doors to those perceived to be different. Paul proclaimed in Galatians 3:28 that in Christ all barriers that divide us has ceased to exist. These portions of Scripture challenged the repressive Roman Empire and continued to challenge Christians for the next 2,000 years. This is the challenge before us today.

Of the proposals before the 2019 General Conference, I see the tentacles of colonialism in the Traditionalist Plan, the Modified Traditionalist Plan and the "ungracious" exit petitions before us. The rigid standards of these proposals force us to stray from our respective cultures' relational ways to live with those who differ from us. This plan — traditionally colonialist – imposes exclusion and exile. History shows us that a colonial power:

• Occupies and wipes out indigenous communal cultures.
• Demands a pledge of allegiance to imposed beliefs.
• Forces assimilation.
• Instills fear.
• Threatens exile or extermination to those who disagree.

If they fail in these atrocious efforts, colonizers will:

• Divide up land and property to disperse indigenous people.
• Drain the community's resources.
• Leave with as much as they could take.

These are the same elements that lie at the core of the Traditionalist Plan. Coming from a country that has been deeply wounded by colonization, I implore us not to be complicit by adopting the Traditionalist Plan. Colonialism in all its forms is incompatible with the Gospel of Jesus Christ.

Counter to the ways of colonialism are some of the values that Filipinos hold dear and that transcend our myriad cultural traditions:

• "Bayanihan" (community cooperation).
• Pakikisama" (building relationships despite differences).
• "Pakiki-isa" (solidarity).
• "Utang na loob" (debt of gratitude).

These values mirror our Wesleyan view of grace and our commitment to welcome all into God's beloved community. If nothing can separate us from the love of God, what would separate us from each other if we abide in God's love?

In the midst of uncertainty, the Spirit brings hope. I preached at Lynnewood United Methodist Church in Pleasanton, California, a few weeks ago. One church member, a high school senior, introduced himself to me after the service. He told me, "I am gay and called to ministry in The UMC. I love this church."

He was God's gift to me that day and, God willing, God's gift to the church in the future. He brings a timely message to our denomination.

Whatever happens at General Conference, God will continue to call my LGBTQ siblings to serve in The United Methodist Church. Therefore, I will continue to tell my story and seek to do no harm. I will commit myself to build genuine relationships with those who differ from me in my own conference and throughout the church to which I was called. This is a better way forward.

The Rev. Israel I. Alvaran is an elder in the Philippines Conference. He is appointed to serve as Western Regional Organizer with Reconciling Ministries Network.

News media contact: Vicki Brown at (615) 742-5470 or

[email protected]

. To read more United Methodist news, subscribe to the free Daily or Weekly Digests.
---
Like what you're reading? United Methodist Communications is celebrating 80 years of ministry! Your support ensures the latest denominational news, dynamic stories and informative articles will continue to connect our global community. Make a tax-deductible donation at ResourceUMC.org/GiveUMCom.