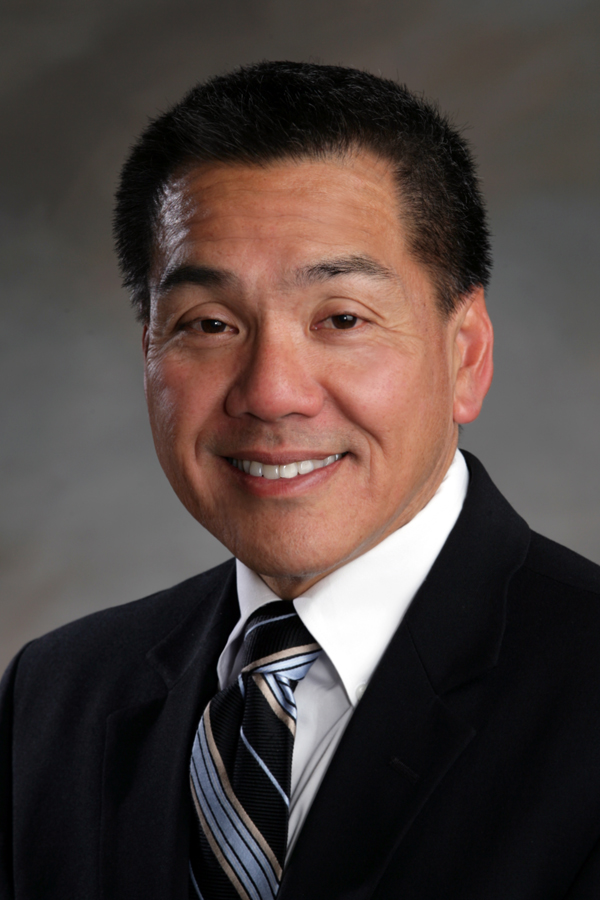 As U.S. President Donald Trump wields the power of executive order, bringing fear to vulnerable communities in 21st-century America, Japanese Americans across the country remember a similar replay of history from the last century.
This weekend marks the 75th anniversary of Executive Order 9066, issued by President Franklin D. Roosevelt on Feb. 19, 1942. E.O. 9066 gave the Secretary of War and his officers the power to establish military zones for the purpose of protecting the country from potential sabotage, espionage and fifth-column activity by potential domestic enemies.
Following the bombing of Pearl Harbor by Japan in December, 1941, E.O. 9066 specifically targeted Japanese-American communities along the West Coast. Within days after its issue, community leaders were rounded up and sent to detention facilities in Bismarck, North Dakota, and Crystal City, Texas. Among them were Christian and Buddhist clergy, judo instructors, Japanese-language teachers, and fishermen up and down the West Coast who were suspected of using their radios to communicate with the Japanese Navy.
This fear and paranoia culminated in the forced evacuation of 110,000 individuals of Japanese ancestry from the West Coast by May of that year. Within local communities, Japanese Methodist churches served as points of gathering and departure for their congregants, and as storage facilities for the personal items that they were not allowed to take with them.
From these locations, first-generation Japanese immigrants who were classified as "aliens ineligible for citizenship," along with their second-generation American-born children, were first sent to "assembly centers," which were temporary quarters at racetracks and fairgrounds. They were subsequently sent to 10 internment camps (FDR actually called them "concentration camps") scattered in bleak, desolate areas across the United States.
In the midst of this fear, confusion and turmoil, a little-known event of historical proportion was conducted within the Santa Anita Racetrack Assembly Center in Southern California, the same track where Seabiscuit had finished ahead of War Admiral four years earlier.
On July 2, 1942, the third annual session of the Pacific Japanese Provisional Annual Conference was convened by Methodist Bishop James C. Baker. He was assisted by the Rev. Frank Herron Smith, a former missionary to Japan, who had been assigned to organize and oversee the work of Japanese Methodist preachers and their congregations, which were located primarily in cities that lay west of the Rockies and along the Pacific Coast.
Smith was one of two public figures who openly spoke out against the internment. The other advocate on behalf of the Japanese community was Colorado Gov. Ralph Carr, who paid the political price of being voted out of office.
This is the only documented meeting in American church history that has ever been conducted in a prison-camp setting under armed military guards. Meeting in the mess hall where the internees gathered for their daily meals, the work and ministry of the church continued. Thirty-four of the 35 active Japanese clergy were not present; they were designated as serving in a "military zone," meaning that they had been evacuated to another assembly center located in the Western U.S.
The following year another session of the provisional conference was convened on July 9-11, 1943, in Denver, which was outside the geography of the military zones. Bishop Baker presided once again, this time being assisted by the Rev. Taro Goto, pastor of the Denver-area Japanese Methodist Church during the internment years.
The official report notes the designated assignments of "Relocation Project" being given to 27 of the clergy who had been incarcerated in an internment camp. Nevertheless, reports of baptisms, weddings and funerals continued to be reported by those pastors who ministered to their fellow internees within the camps, bringing comfort, solace and hope to them under distressing circumstances.
Upon the closing of the internment camps by 1945, the provisional conference held its first post-war meeting over the July 3-4 Independence Day observance at the Japanese Methodist Church in Oakland, California. This location was not only convenient for those who had already begun their return to the West Coast but also symbolically fitting; the Oakland church had been designated as a regional processing center for returning evacuees by the War Relocation Authority, a civilian agency that had been created to supervise the relocation.
The continuation of these church conferences during wartime and internment enabled Japanese Methodist congregants to maintain faith and hope in the midst of hopelessness and despair. Upon returning to their communities and church buildings, these faithful Methodists restarted their congregations and began rebuilding their shattered lives and communities, in the process making a way forward for their children and heirs.
General Conference, the top legislative body of The United Methodist Church, denounced the "flagrant violations of humans rights" involving Americans of Japanese ancestry. In 1980 and 1984, the church called on Congress to support legislation that would "determine appropriate remedies" for those incarcerated during World War II.
On this 75th anniversary remembrance of E.O. 9066, Japanese American United Methodists will be standing with those who oppose current executive orders to deport people who are deemed a "national security threat" to this country when no credible evidence supports it.
We will continue to stand in support of communities who risk being threatened with the same course of events as ours once experienced.
The Rev. Mark M. Nakagawa is the West District Superintendent of the California-Pacific Annual Conference of The United Methodist Church.
News media contact: Vicki Brown, Nashville, Tenn., (615) 742-5470 or [email protected]. To read more United Methodist news, subscribe to the free Daily or Weekly Digests. 
---
Like what you're reading? Support the ministry of UM News! Your support ensures the latest denominational news, dynamic stories and informative articles will continue to connect our global community. Make a tax-deductible donation at ResourceUMC.org/GiveUMCom.