Yakuba Barka and his family fled on foot when the Boko Haram group attacked their community in northern Nigeria.
He and his family lived in Chibok — the same town in Borno State where Boko Haram, a Muslim militant group in northeast Nigeria, abducted more than 200 schoolgirls in 2014.
Barka and his wife and four children spent two years walking from one place to another, doing what work they could find in order to eat. Their trek ended at a center for internally displaced persons in Jalingo, the capital of Taraba State, where they have lived for the past four years.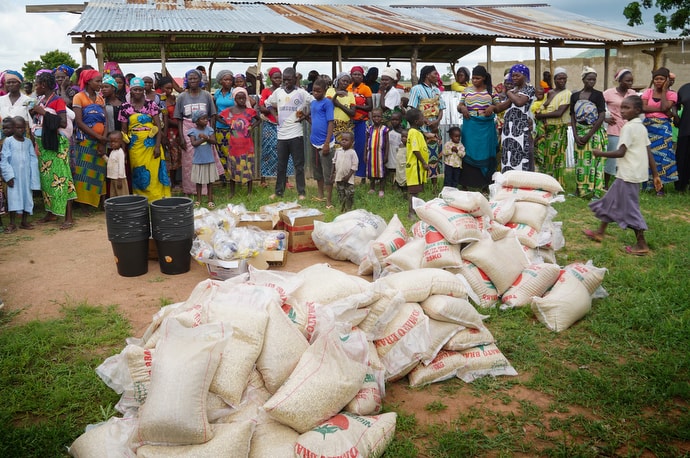 The center is one of 10 camps for internally displaced persons around Jalingo, and it is sheltering people from around the country. Many of them, like Barka, 56, have fled violence perpetrated by Boko Haram or conflicts involving groups such as the Fulani herdsmen.
The United Methodist Church of Nigeria is providing ministry in the camps, which are operated by the government. An estimated 7,000 people, primarily women and children, are living in the camps.
The camp and the church's ministry have been a boon for Barka and his family. "People are displaced now; they need comfort," he said through an interpreter. People are receiving food, clothes and encouragement, he said.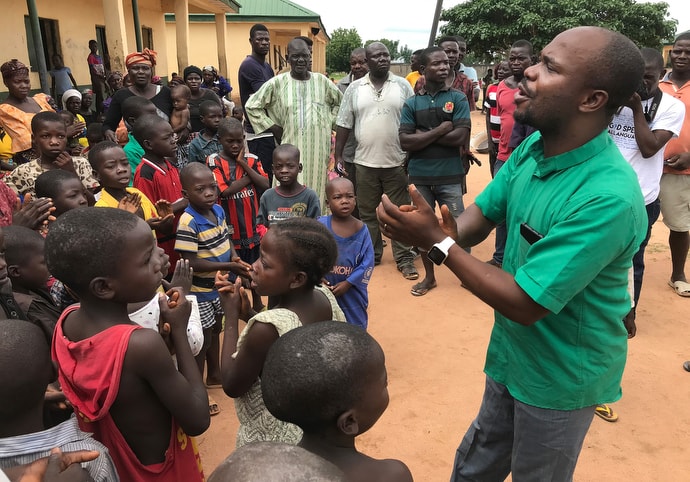 Barka spoke with UM News during a visit by United Methodist Bishop John Wesley Yohanna to the camp. The bishop, along with Nigeria church staff and representatives of United Methodist Communications, brought anti-malarial bed nets, rice and corn for distribution to displaced people in four camps on May 31.
For Barka and his family, a return to their village is not a possibility until Boko Haram is stopped. He is looking for a regular job so that he can feed his family and make a life in Jalingo. His family has grown since they arrived in Jalingo: A fifth child was born in the camp in 2015.
Boko Haram also attacked and destroyed Talatu Donatus' home in Bujum, forcing her and her family to flee to a camp in Jalingo. "I and my six children have lost everything since 2017 when our community was attacked. We have to flee in the night with my children, taking nothing with us. We have lost everything and now live in an IDP camp for the past two years."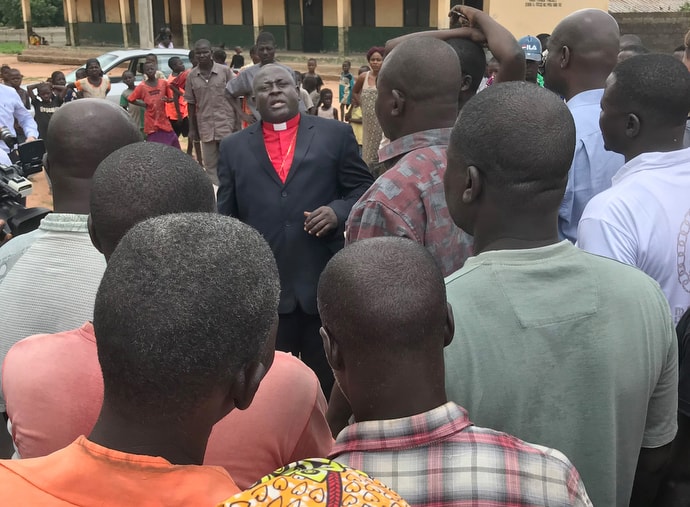 The United Methodist Church is providing support to displaced people in four states of Nigeria. In 2018, the episcopal area, partnering with the United Methodist Committee on Relief, provided material relief worth 25 million naira ($70,422 US). Through this effort, the church was able to reach 1,000 households with food, medication, clothes, hygiene materials and cooking wares in 17 communities of Benue, Taraba, Nasarawa and Adamawa states.
This month, UMCOR gave a solidarity grant of 3.54 million naira ($10,000 USD) as a rapid disaster response for the purchase of food and sanitary materials to 500 people who were displaced by recent attacks in Kona, Yawai, Murbai, Yelwa, Abbare and Jekurno, all in the Jalingo and Ardokola counties of Taraba State.
Bishop Yohanna, addressing the displaced persons in Mayodasa, expressed shock over the May 7 attacks in Murbai and Jekurno that left eight people dead. He called on church members to respond.
"I am shocked by the increasing levels of attacks on innocent people, like the ones that took place in the villages of Murbai and Jekurno," he said. "As United Methodists, we stand with the affected families in prayers and call on members of The United Methodist Church to gladly welcome our brothers and sisters who are fleeing attacks in their communities. I want to call on the government to be proactive in responding to security challenges facing these communities."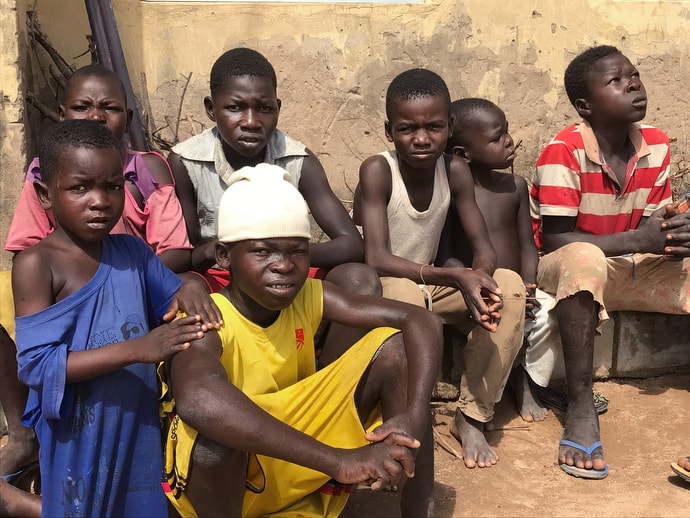 The United Methodist Church in Nigeria, through its Rural Health Program, has reached out to the displaced people in Numan Camp with free medical care, including malaria treatment, tetanus, and free drugs for pregnant women and nursing mothers.
Joyce Madanga, the coordinator for Maternal and Child Health, led the team to the camp in Numan. "I am heartbroken seeing the level of health hazard these people are living in. The IDP camp is overcrowded. It looks like every day more people are displaced. These people are living in uncompleted buildings without restrooms. We are here as United Methodist Rural Health workers to offer medical assistance to our displaced brethren."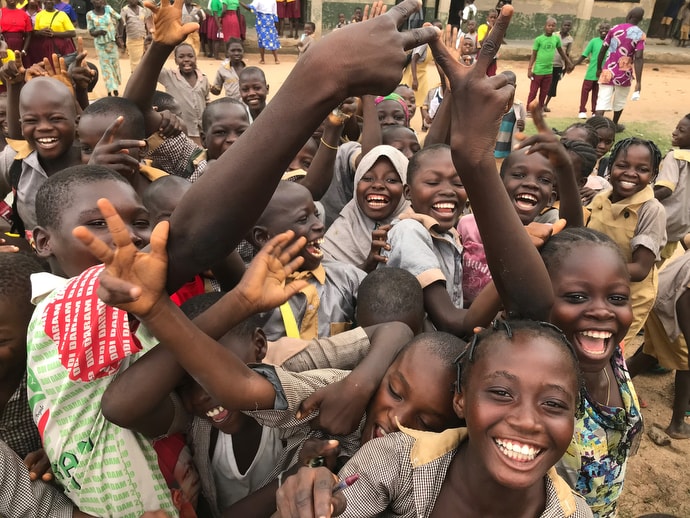 Apart from the relief materials and medical care, The United Methodist Church in Nigeria through its evangelism and discipleship ministries is providing spiritual care, offering counseling and Bible studies to those who are Christians.
"We were able to open a new preaching center at Kulung near Mayodasa IDP camp to reach out to the displaced person by providing them with prayer, Bible studies, counseling and trauma healing," said the Rev. Samuel Sule, the director of Evangelism and Discipleship for the Southern Nigeria Conference.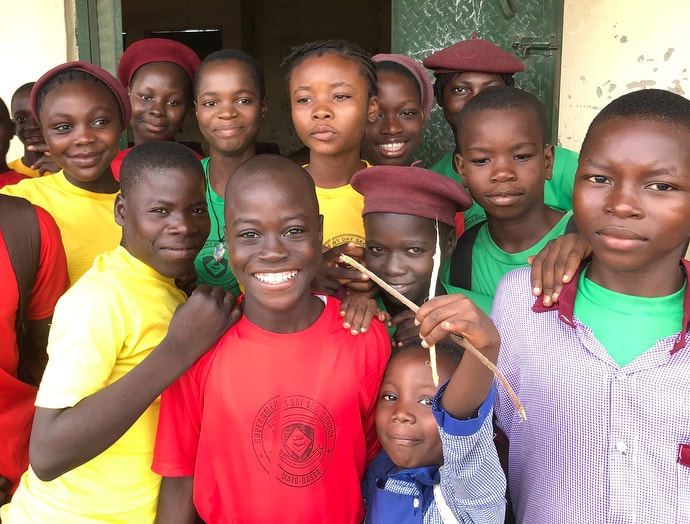 There is still a huge need among the displaced people in Taraba State, said Elizabeth Yohanna, the United Methodist Women's president in the Southern Nigeria Conference. A lot of women and children are starving because there is not enough food to feed them, she said. She called on United Methodists to send more support to the IDP camps because that is where transformation is taking place.
The Rev. Ande Emmanuel is the administrative assistant to the bishop of the Nigeria Episcopal Area of The United Methodist Church. Tim Tanton is chief news officer of United Methodist Communications.
News media contact: Tim Tanton at (615) 742-5470 or [email protected]. To read more United Methodist news, subscribe to the free Daily or Weekly Digests.
---
Like what you're reading? Support the ministry of UM News! Your support ensures the latest denominational news, dynamic stories and informative articles will continue to connect our global community. Make a tax-deductible donation at ResourceUMC.org/GiveUMCom.