Church-sponsored projects including beekeeping, small-scale farming and craft making are helping rural women in Zimbabwe survive the struggling economy.

The country's inflation rate hit a 10-year high in December, according to the statistical agency Zimstats. In January, the government more than doubled fuel prices, leading to violent protests and fuel and currency shortages.

As part of its strategic plan to empower rural communities in Zimbabwe, The United Methodist Church in the Mutasa-Nyanga District has encouraged its women's groups to empower members to start small capital projects to help keep their families going during difficult times.

The Odzani Swarm Charm, a beekeeping initiative, is one of the projects that is transforming the lives of women through the selling of honey. Twenty women form the group, with each member owning more than 15 beehives. Most of the women are United Methodists.

While members have their own beehives to manage, they sell the honey collectively. They also receive training together from the local agriculture extension officer.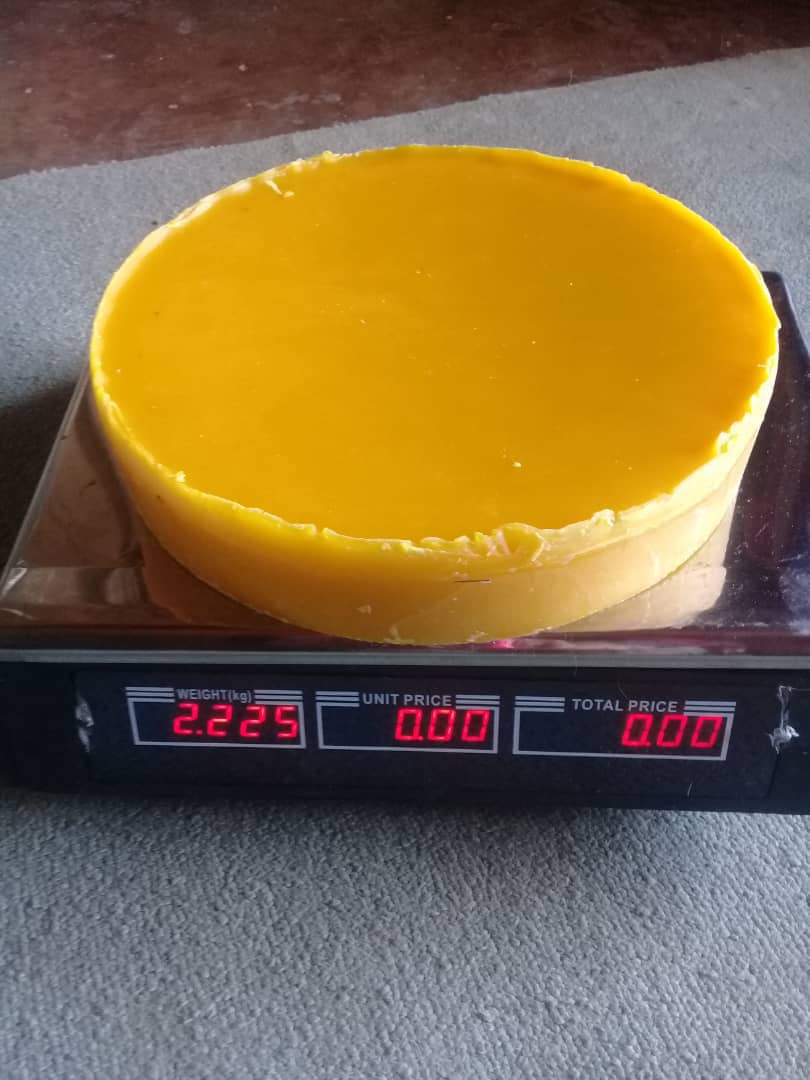 Beeswax is weighed before being sold at in Mutasa-Nyanga, Zimbabwe. Women in the Odzani Swarm Charm process honey, candles and shoe polish to sale at local markets. Photo by Kudzai Chingwe, UMNS.

Judith Chikono, project chairperson, said bee farming is a lucrative business that has not been fully tapped into by indigenous farmers, especially women in Zimbabwe. She said although honey is in demand on the market, its production is still low in the country.

While members receive about $500 U.S. for selling 30 kilograms of honey quarterly on the local market, even more could be realized if the farmers had the money to venture into large-scale farming projects, Chikono said.

"The bee-farming business has not been fully exploited considering that most of the farmers are small-scale and found in the rural areas where financial support and expertise are not easily accessible," she said.

Christina Chinyanga, a member of the Odzani Swarm Charm group, said when she was growing up, bee production was not common, and when it did take place, it was a male-dominated field.

"When we started, we never wanted to come close (to the bees) because we were afraid that they might harm us," she said. "But due to intense training, we became used to it and we can work with them harmoniously."

Chikono said if the government would support the women, they would see even more benefits in terms of revenue.

"As small-scale farmers, we have only managed to process honey, candles and shoe polish, but if the project is funded well, honey has other by-products that include wax, wine and perfume, among others," Chikono said.

Other women in the district are seeing the benefits of small-scale farming projects, too.

Euriah Makwasha coordinates a farming venture on a one-hectare piece of land (about 2.5 acres) at the United Methodist Old Mutare Mission Center. She said they have more than 50 women producing cowpeas for the local market.

"We have been allocated a piece of land by Old Mutare Mission Centre, where women are growing cowpeas for feeding our families, while the surplus is sold at the local market," she said.

Cowpeas are an annual legume that tolerate heat, drought and humidity. The fresh, dried leaves can be used as relish on the table and the pea seeds can be eaten after harvest.

Makwasha said although generating income was the main objective when they started, they are now using the surplus to support their families, and the church also is benefiting from the plough-back initiative.

"As women into farming, we are not only producing for consumption, but the surplus from the proceeds is also directed to other church programs that require capital," she said.

Those programs include paying school fees for orphans and providing milk for infants.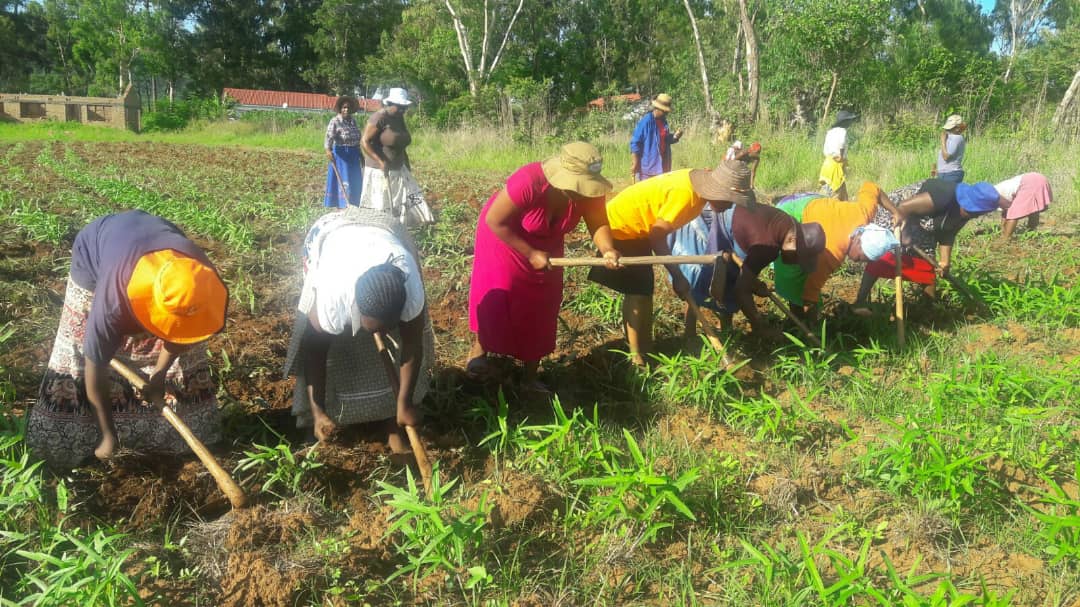 She said the project has allowed the women's organization to supply funds to the church for various projects more quickly than it had in the past.

"I am delighted that we no longer have to wait to be reminded to pay to the church as we have managed to sustain our needs through the selling of cowpeas and its products," Makwasha said.

Some of the beekeepers and other women from the Shakuyu Circuit also are involved in a handcraft project to generate income. The group of 20 women make bags and mats to sell at a local market.

Jane Nemaunga, a member of the group, said that in addition to earning income for their households, the group has managed to contribute toward the district budget from the sales.

"Our efforts are beginning to bear fruits as we can now make contributions towards the district budget, not taking from our pockets but from the proceeds that we are realizing from the sale of bags and mats," she said.

Although the project is still in its infancy, Nemaunga is confident that it will grow.

"Our group is still small but with the number of women that have shown interest in the project, soon we will be expanding to … accommodate new players" and export markets, Nemaunga said.

Chingwe is communications coordinator for the Zimbabwe East Annual Conference. News media contact: Vicki Brown at (615) 742-5470 or

[email protected]

. To read more United Methodist news, subscribe to the free Daily or Weekly Digests.