The United Methodist Church has rallied to provide relief to those affected by Cyclone Idai, which ravaged Chimanimani and Chipinge more than two weeks ago.
While Cyclone Idai (which means "love" in the local Shona language) devastated parts of Manicaland, it brought to fore The United Methodist Church's affection for the distressed communities.
The storm made landfall in Beira, Mozambique, late on March 14 before moving inland to Zimbabwe and Malawi. According to the ReliefWeb, a service of the United Nations Office for the Coordination of Humanitarian Affairs, the death toll in Zimbabwe is at 415, with at least 200 still missing. In Mozambique, current figures put the death toll at 518, with 56 dead in Malawi.
At least 16,000 homes have been destroyed by the storm in Zimbabwe, according to ReliefWeb. Church members from different districts in the Zimbabwe Episcopal Area have donated food, clothing and kitchen utensils to people who lost their homes and are staying at shelters set up by the government.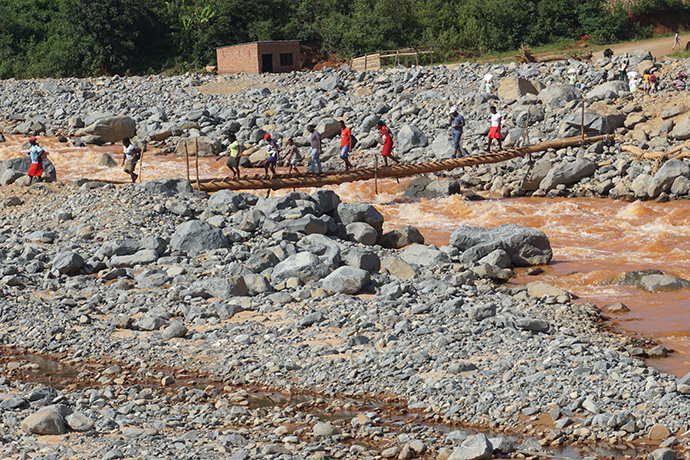 Zimbabwe Episcopal Area Bishop Eben K. Nhiwatiwa commended church members for the overwhelming show of love through their donations for the affected communities.
"The cyclone was a major disaster. It happened at night and people lost their homes and livelihoods. Most do not know what happened, they do not know the whereabouts or fate of other family members from their households," said the bishop during the commissioning of the Rev. Tafadzwa Musona as district superintendent for Mutasa Nyanga on March 24.
"We were one of the first denominations to contribute towards relief efforts," said the Rev. Duncan Charwadza, Zimbabwe East Conference deputy administrative assistant to the bishop and connectional ministries director.
The United Methodist Committee on Relief has allocated a $10,000 grant for immediate, emergency short-term funding to meet basic human needs in Zimbabwe. Mozambique and Malawi also received emergency grants. Needs include water transportation and storage for drinking, cooking and personal and domestic hygiene, along with temporary shelter.
"The cyclone left many families homeless. Some were swept away while asleep and are still unaccounted for, while others were killed. As The United Methodist Church, we have a social obligation to assist those who were displaced and affected by the cyclone," said the Rev. Pedzisai Nyamudzura, who is currently coordinating relief efforts at the Zimbabwe East Conference head office.
"As a church we are also planning for life after Cyclone Idai. There is need to provide counselors as survivors need post-traumatic counseling. We intend to visit the villages to offer this service," Nyamudzura said.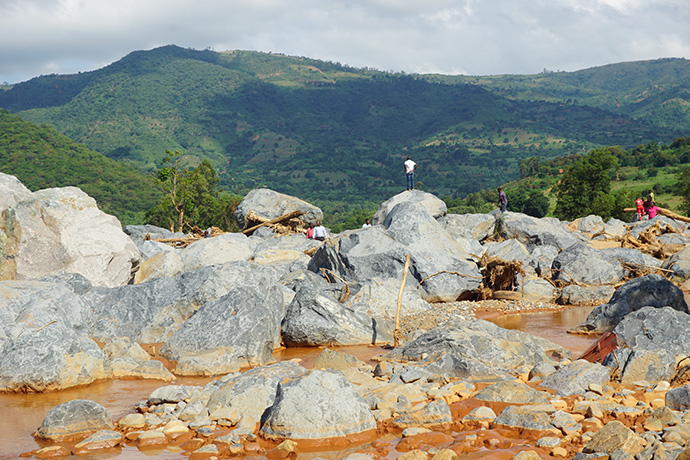 After the cyclone, United Methodist Mutambara Mission Hosipital in the Chimanimani District of Eastern Zimbabwe was overwhelmed by patients who were referred from clinics within the affected areas. Those who were critical were transferred to Mutare General Hospital.
Geshem Makufa, 55, who remains at the Mutambara hospital, was swept away by floodwaters when the storm hit.
"I do not know how I came here, but all I remember is that it all started around 9 p.m. when I heard the cries of help from people and sounds like a roaring lion from the water bodies, which I later assumed was wind, water and rolling stones.
"I then decided to check what was happening and on stepping on the road, I was swept by the heavy current of water, which was accompanied by heavy stones and a lot of mud. For miles, the water forces rolled me, removing all my clothes until I was naked," he said.
"During the process, something like a string twisted onto my wrist, which I grabbed to safety. With a faint voice, I cried for help until two people came to my rescue. The good Samaritans carried me to a room where victims were accommodated. I was bruised all over my body and was shivering because of cold," Makufa said.
He thanked God for the good Samaritans who saved him and provided a fire to keep him warm.
Power has been restored at Mutambara Mission and the bridge that connects the institution to Mutare has been repaired. Mutare, the Manicaland provincial capital, provides services and provisions to the mission center.
The United Methodist Church Lydia Chimonyo Girls High School now has limited power and the students and teaching staff are sourcing water from a borehole since the cyclone destroyed the school's water reticulation system.
Africa University Vice Chancellor Munashe Furusa said in a statement that the main campus and area surrounding Old Mutare Mission were safe. The United Methodist-related institution was having its mid-semester break when the cyclone occurred.
"The main impact of Cyclone Idai in the valley around the AU campus was a lot of downed trees," Furusa said.
"Our most profound sympathies and condolences go out to the bereaved. We will, in the spirit of Ubuntu, look out for the wellbeing of our neighbors and their families. Until we know more, we ask that you join us in prayer for safety, protection, fortitude, shelter and provision for all frontline disaster/humanitarian workers and for those who are confronting the death of loved ones, the destruction of livelihoods and the loss of their homes/possessions," Furusa said.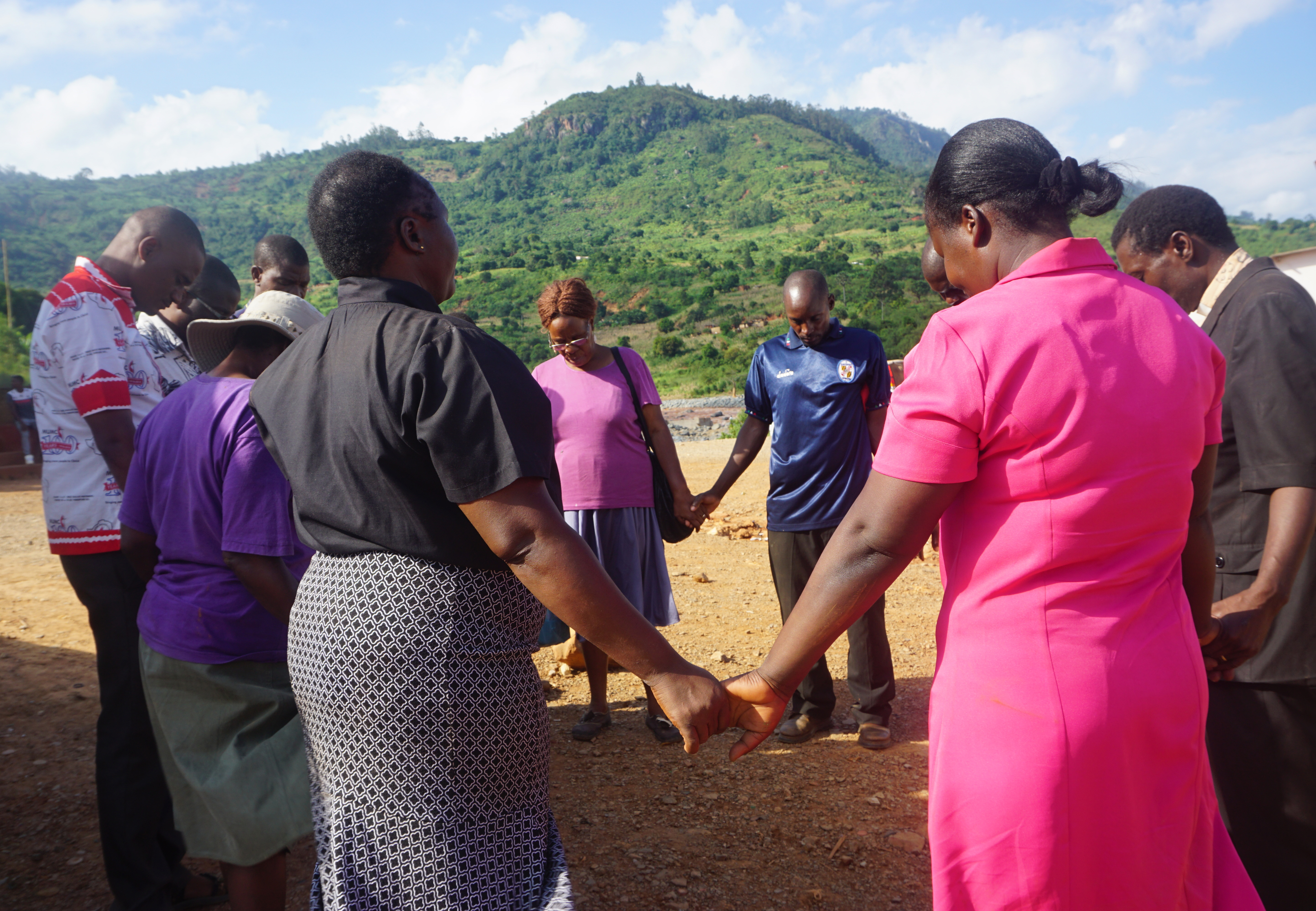 As the country struggles to come to terms with the tragedy, it has been a difficult time for people whose relatives have been killed or are missing, possibly buried under mud and boulders or swept away to sea in neighboring Mozambique.
The Rev. Joseph Chimberengwa, Old Mutare Mission station chairperson, is one of those grappling to accept the loss of his family members who are believed to have perished in the cyclone.
"My cousin, his wife, three children and their domestic worker were killed by the cyclone in Kopa Township. When we learned of the tragedy, we sent a delegation to the site where their home used to be. Local people there informed them the majority of the 49 families in that area were all washed away," he said.
"There was no sign of life. Just mud and boulders where their home used to be," he said.
The situation has been disturbing and painful, Chimberengwa said. "We are yet to accept the reality and hope that one day we will hear some information regarding the recovery of their bodies so we can accord them a decent burial."
The government has enlisted the assistance of South African police sniffer dogs to search for bodies of those who were buried in the mudslides.
In the meantime, Chimberengwa and other family members held a funeral service for their loved ones last weekend in a bid to find closure.
"It was a funeral without any bodies," he said." It was an emotional and educative occasion as I realized people have maintained their faith and believe we will one day reunite with our loved ones."
Chikwanah and Chingwe are communicators for the Zimbabwe East Conference.
News media contact: Vicki Brown at (615) 742-5470 or [email protected]. To read more United Methodist news, subscribe to the free Daily or Weekly Digests.
---
Like what you're reading? Support the ministry of UM News! Your support ensures the latest denominational news, dynamic stories and informative articles will continue to connect our global community. Make a tax-deductible donation at ResourceUMC.org/GiveUMCom.