Restrooms in Syracuse University's Hendricks Chapel got an overhaul last year, including improved and expanded wudu stations. Muslim students use those for ritual washing before praying in the chapel.
"We're very proud of our wudus," said the Rev. Tiffany Steinwert, a United Methodist elder and Hendricks Chapel dean.
While Hendricks' restroom rehab caused no stir, Duke University found considerable controversy last month after announcing Muslim students would offer the adhan, the Islamic call to prayer, from Duke Chapel's bell tower.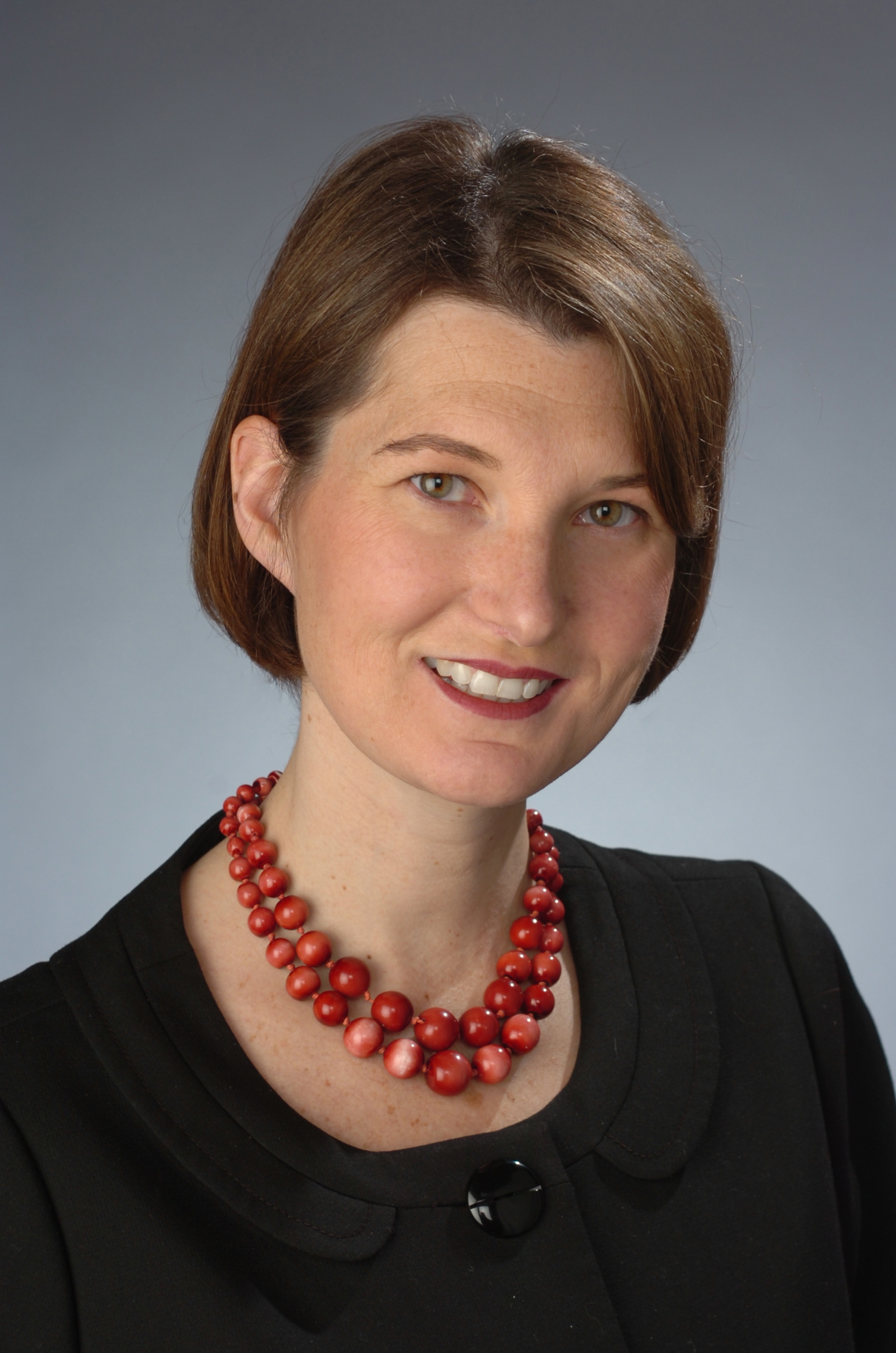 Before that actually happened, the university in Durham, North Carolina, reversed the decision, prompting more news coverage and counter-protests.
"The recent actions opened up a conversation, both within and outside the university, about plurality, interfaith engagement and theology, and also about the role of religion in the university and the centrality and nature of the Duke Chapel as a symbol of the university," said Michael Schoenfeld, Duke's vice president for public affairs and government relations.
University chapels can be a battleground, as Duke discovered. But the clear, longstanding trend among schools with historic United Methodist ties — including Duke and Syracuse — is for supporting non-Christian groups, including with use of chapel space.
That's certainly the case at Emory University in Atlanta, said the Rev. Bridgette Young Ross, dean of Emory's Cannon Chapel and a United Methodist elder.
"Every religious tradition that's recognized on this campus is part of the community," Young Ross said. "It's important to be sure that all members of the community get equal access and equal respect."
Cannon is regularly used for Christian worship, but also for Jewish services during High Holy Days. Buddhist students meet there for meditation. Muslim and Hindu students have separate prayer gatherings in the chapel on Friday afternoons.
While Cannon has not been used for the adhan, Emory lets Muslim students offer it on Fridays during Ramadan from the school's clock tower.
Boston University's Marsh Chapel is home to an 11 a.m. Sunday interdenominational Protestant service heard across New England via public radio. But Marsh is for all religious groups, said the Rev. Robert Allan Hill, a United Methodist elder and the chapel's dean.
"It's very much open to them," Hill said. "We have had Muslim prayers in our lower chapel and on the plaza in front of the chapel."
Southern Methodist University's Perkins School of Theology includes Perkins Chapel, a church-like space used regularly for Protestant and Catholic worship. The chapel also has been used for interfaith services, led in part by non-Christian clergy.
The Rev. William Lawrence, dean of Perkins School of Theology, said he doesn't know of any fully non-Christian religious services that have been held in the chapel. But SMU has in recent years designated space for Muslim prayer in the student center.
Claremont School of Theology — along with Perkins, Duke Divinity, Candler at Emory, and Boston School of Theology — is one of 13 United Methodist seminaries. Claremont is in the deeply multicultural area of greater Los Angeles, and the school's students include Jews and Muslims. Both use the school's Kresge Chapel, said the Rev. Kah-Jin Jeffrey Kuan, Claremont's president and a United Methodist elder.
Kuan added: "We have made an agreement with the Jewish students that they can use the chapel for Shabbat services."
Wesley and interfaith cooperation 
A number of United Methodist scholars, including the Rev. Tiffany Steinwert, have written about how Methodism founder John Wesley regarded Christian groups other than his own and how he regarded other religious faiths. Steinwert, dean of Hendricks Chapel at Syracuse, wrote a paper titled "Toward a Wesleyan Praxis of Interreligious Engagement in Higher Education." Here's a key paragraph:
"Wesley was not indifferent to the distinct doctrinal claims of Christianity and other world traditions.  He remained firm in his conviction that the Christian faith claim was unique and soteriologically necessary. However, Wesley's openness to the possibility that non-Christians can practice holy living and have access to the 'inward voice of God,' provides a window of opportunity for shared concerns between Christians and non-Christians. By momentarily suspending doctrinal truth claims, it provides space for people of diverse faith traditions to come together around a shared value of holy living for personal and social transformation."
'Interreligious reimagining'
For at least a decade, Duke University has let Muslim students have space within Duke Chapel for prayer services.
But in a Jan. 14 column in the Raleigh, N.C., News & Observer, Christy Lohr Sapp, Duke's associate dean for religious life, announced Duke Chapel would go further, letting Muslim students do the adhan from the Duke Chapel tower.
Noting recent attacks in Paris and Nigeria by extremists claiming to represent Islam, she said Duke's "peaceful and prayerful" Muslim students showed a different face of the religion, and would do so more effectively if allowed to use the chapel tower.
"The neo-gothic cathedral at the heart of Duke's campus is a symbol of the faith of the school's founders, but the use of it as a minaret allows for the interreligious reimagining of a university icon," Sapp wrote.
The Rev. Franklin Graham, son of famed evangelist the Rev. Billy Graham, immediately criticized the decision.
"As Christianity is being excluded from the public square and followers of Islam are raping, butchering, and beheading Christians, Jews, and anyone who doesn't submit to their Sharia Islamic law, Duke is promoting this in the name of religious pluralism," he wrote on Facebook. Graham called on Duke donors to withhold support until the adhan decision was overturned.
By the next day, Duke had in fact overturned. Spokesman Schoenfeld said that what was meant as a unifying gesture "was not having the intended effect." He also cited safety concerns. Duke did allow the call to prayer from outside the chapel.
Imam Adeel J. Zeb, Duke's Muslim chaplain, wrote that Muslim students had not asked to do the call to prayer from the tower, but were pleased by the invitation and demoralized when it was withdrawn.
"Many of the Duke Divinity School students showed their support through email and phone communications, and visited the Center for Muslim Life to support us … and for that we are grateful," he added.
But the Rev. Richard Hays, dean of Duke Divinity, criticized the original decision. He wrote that the university rightly supported all campus religious groups. But he said, "Christianity and Islam stand in significant theological tension with one another" and "should not be symbolically conflated" by having the adhan chanted from a Christian worship space.
Bishop Ken Carter, a Duke Divinity graduate who leads the Florida Conference of The United Methodist Church, also was critical of the first decision.
"I am coming from a very different place than Franklin Graham," Carter said on Facebook. "I honor the goodness of many Muslims, and I acknowledge the failure of many Christians, myself included."
But Carter added: "Jews and Muslims are right to retain the identity of their holy places, and they are not bigots if they choose not to allow other religious traditions to practice in them. Christians are also not bigots in viewing Duke Chapel as a place set apart for Christian worship."
Others, noting Duke Chapel has made space for Muslim prayer for years, said the issue wasn't use of the chapel itself but the public nature of the adhan. Muslims and others countered that the bells sounding from the tower represent a Christian public expression.
Meanwhile, a Jewish student from Israel weighed in, drawing on his upbringing in a land shared by Jews and Muslims.
Eidan Jacob wrote in the Duke Chronicle that "recitations of the adhan are simply part of the soundscape for many in Israel. Movements to unfairly limit the freedom of Muslims to chant it are extremely scandalous."
United Methodist education
There are 119 schools, colleges and universities related to The United Methodist Church, including the 13 United Methodist seminaries — among them Claremont, Duke Divinity, Candler School of Theology at Emory, and Boston School of Theology at Boston University. See an interactive map of these institutions. 
A tradition of openness  
Chapel leaders at other United Methodist-related schools wouldn't comment on Duke's controversy. But they agreed that's in the spirit of John Wesley, Methodism's founder, to show respect for and generosity toward other religious traditions.
Steinwert, author of a paper called "A Legacy of Holiness: Toward a Wesleyan Praxis of Interreligious Engagement in Higher Education," noted that Syracuse's Hendricks Chapel was designed and dedicated for of all faiths back in 1930.
She considers that an advantage as Hendricks welcomes a wide range of religious groups, including pagans.
"We were built for this work," Steinwert said. "It's embedded in our DNA, and it does make it easier. We're more flexible and able to adapt to the changing religious demography."
At the University of Evansville, the Rev. Tammy Gieselman oversees Neu Chapel. She said the United Methodist-related school has been a community leader in interfaith work, and she seeks to make Neu welcoming for all.
The chapel looks like a church. But Gieselman, a United Methodist elder, doesn't wish for a more neutral building. Instead, if money were no object, she would add to Neu, creating designated areas for other religious groups.
She can see the scene at the front door now.
"Christians walking into a space next to Jews and Muslims who are going to pray and read out of their sacred texts — that's rich."
Hodges, a United Methodist News Service writer, lives in Dallas. Contact him at (615) 742-5470 or [email protected]
---
Like what you're reading? Support the ministry of UM News! Your support ensures the latest denominational news, dynamic stories and informative articles will continue to connect our global community. Make a tax-deductible donation at ResourceUMC.org/GiveUMCom.