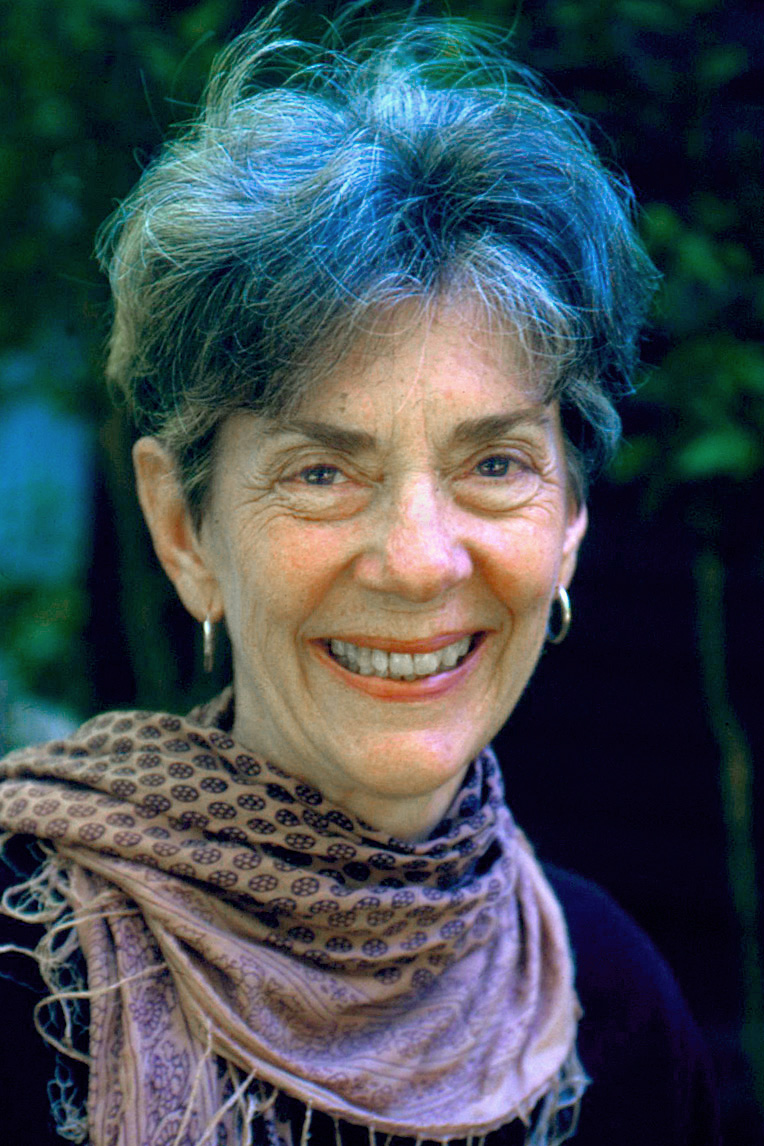 Sara Jenkins
Photo courtesy of Sara Jenkins.
Growing up in the South, I was aware that for generations, great injustice had been inflicted on African Americans through slavery and its consequences — many, such as health care disparities and police shooting of black men — that endure into the present.
My father, the son of a Methodist minister, was strongly committed to the "social gospel," and I knew from him that those wrongs needed to be rectified. How, though, was never mentioned. Many years later, I learned about reparations, but the concept remained theoretical until I connected it — and my own life — with actual people.
Commentaries
UM News publishes various commentaries about issues in the denomination. The opinion pieces reflect a variety of viewpoints and are the opinions of the writers, not the UM News staff.
At the 2012 Lake Junaluska Interfaith Peace Conference, I took a seat next to an elegant African American woman. We said hello, exchanged first names, and asked where each other was from. She said, "Johns Island, South Carolina."
My face must surely have revealed some connection to that place. "That's where my father's family had a rice plantation before the Civil War," I said. She asked my last name, and when I told her, she said, "I am a Jenkins, too."
My eyes filled with tears. She said quietly, "This is Providential."
We sat together throughout the conference, talked about our families and the place that's home to her — the place where, one way or another, our roots are probably entwined.
Elaine is an attorney and at that time was director of Planned Giving for the Africa University Development Office of The United Methodist Church. Her parents, Esau and Janie B. Jenkins, were prominent civil rights activists. The church, she told me, has always been the most important thing in her life.
A memory from decades earlier: One Sunday morning, wandering through the Smithsonian's Folklife Festival on the Mall in Washington during the nation's bicentennial celebration, I heard powerful, soulful gospel music coming from a simple open-air structure where a small group of African Americans was holding a church service. A sign said they were from Johns Island, South Carolina. At the end, when members of the choir were introduced, several were named Jenkins. Seeing those black people with the same name as mine stirred a sense of deep connection, however painful. At that moment a need settled deep in my heart — a need to make some form of personal reparations.
In a remarkable book recorded and edited by the late Guy Carawan and his wife, Candie Carawan, "Ain't You Got a Right to the Tree of Life? The People of Johns Island, South Carolina — Their Faces, Their Words, and Their Songs," I read about the impressive work accomplished there by Elaine's parents during the Civil Rights Movement.
In 2014, the new Smithsonian National Museum of African American History and Culture acquired from the Jenkins family the back panels of Esau and Janie's iconic 1966 Volkswagen microbus on which was written the motto: "Love is Progress, Hate is Expensive." The panels are now a part of a permanent exhibit entitled "Defending Freedom, Defining Freedom: The Era of Segregation 1876-1968."
On June 1, 2014, at Elaine's invitation, I attended the send-off of the bus panels from Charleston, South Carolina, to the Smithsonian.
That moving and joyful occasion was in such contrast to the Folklife Festival, where I'd stood outside alone, stunned at the living demonstration of my connection to slavery. In Charleston, members of the local Jenkins family warmly embraced me as "the white Jenkins" Elaine had met. Those encounters stirred my interest in reparations as a way of acknowledging the connection between us and the fact of my ancestors' benefitting from the enslavement of their ancestors.
That interest was strengthened when I joined Coming to the Table, an organization that links descendants of enslaved people and slave owners. For a book by Coming to the Table members, "Slavery's Descendants," I wrote a chapter on white privilege, which clarified for me the need to make a personal gesture toward reparations.
With Elaine's help, I decided to establish a scholarship fund at Claflin University, in Orangeburg, South Carolina, a historically black college supported by the Black College Fund of The United Methodist Church. Named in memory of Elaine's parents, the Esau and Janie B. Jenkins Endowed Memorial Scholarship Fund will benefit students from the five Sea Islands of Charleston County: Johns Island, James Island, Edisto Island, Wadmalaw Island and Yonges Island. I like to think this in some way carries forward the work of Elaine's parents.
Nothing can repay the debt to enslaved people, and my purpose is expressed in the words that Dr. Tressie McMillan Cottom wrote in The Sun Magazine in February: "Nobody needs reparations more than white people. It will end up freeing white people more than it will benefit any individual black person."
It is perhaps James Baldwin who wrote most persuasively, in "The Cross of Redemption," about the cost to white Americans of attempting to avoid the fact that black people were people, which he said created "a kind of perpetual, hidden, festering, and entirely unadmitted guilt." In order to believe that, Baldwin wrote that white Americans "set up in themselves a fantastic system of evasions, denials, and justifications, which … is about to destroy their grasp of reality, which is another way of saying their moral sense."
To me, personal reparations — as opposed to a government mandate, which is often rejected out of hand — address the moral need of white people. The possibility of small-scale individual contributions, it seems to me, deserves wider attention.
I do not claim to understand all that James Baldwin intends in the following passage, but he seems to point toward what keeps us unknown to one another:
"The savage paradox of the American Negro's situation … is not simply the relationship of oppressed to oppressor, of master to slave, nor is it motivated merely by hatred; it is also, literally and morally, a blood relationship, perhaps the most profound reality of the American experience, and we cannot begin to unlock it until we accept how very much it contains of the force and anguish and terror of love."
That passage, and the name of Elaine's father, prompted me to re-read the story of fraternal twins Esau and Jacob in the Bible. Esau was cheated of his birthright by his brother Jacob, and there was bad blood between them. When they met later, Jacob, fearful that Esau would kill him in revenge, made gestures of reconciliation. Instead of attacking, "Esau ran to meet him, and embraced him and fell on his neck and kissed him, and they wept" (Genesis 33:4 NRSV).
White people, the "Jacobs," stole the birthright of freedom from their African American brothers, the "Esaus."
Between brothers who look different but are in fact twins, there has been bad blood on both sides. But just as Esau Jenkins proclaimed that "love is progress, hate is expensive," many African Americans have set aside anger and resentment to offer forgiveness and reconciliation.
For myself, the loving welcome I've received from African Americans, especially in church, leaves me awed, humbled and profoundly moved. I long for the day when white people, however belated and by whatever means — reparations being an obvious way — will seek forgiveness and reconciliation.
Sara Jenkins served as editor for "Lift Every Voice! African American History in Haywood County." Her most recent published writing is "To See: The Blindness of Whiteness" in "Slavery's Descendants: Shared Legacies of Race & Reconciliation."
News media contact: Vicki Brown at (615) 742-5470 or
[email protected]
. To read more United Methodist news,
subscribe to the free Daily or Weekly Digests
.
---
Like what you're reading? Support the ministry of UM News! Your support ensures the latest denominational news, dynamic stories and informative articles will continue to connect our global community. Make a tax-deductible donation at ResourceUMC.org/GiveUMCom.