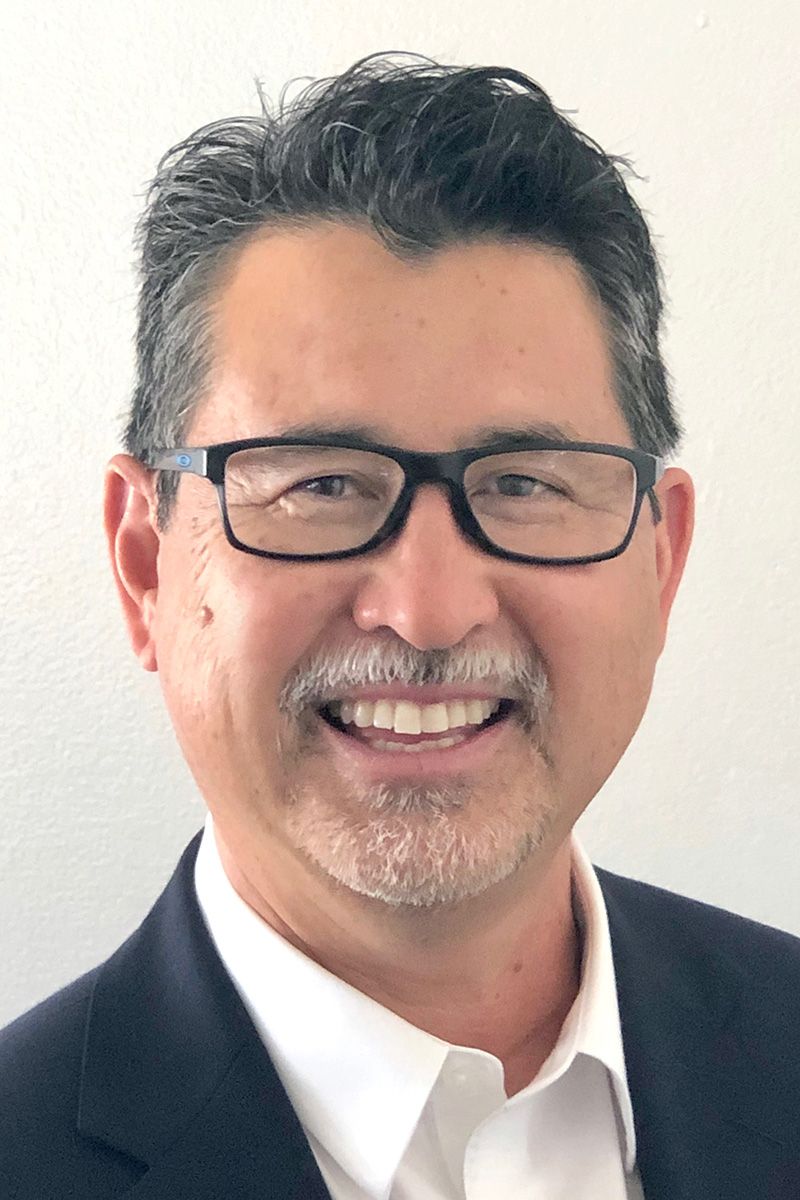 The Rev. John Oda. Courtesy of the United Methodist Board of Global Ministries.
The tradition of the Asian and Pacific Islander American Heritage Month was initially an idea from a Chinese American congressional staffer named Jeanie Jew back in the 1970s.
She approached U.S. Rep. Frank Horton of New York with her proposal. In June 1977, Horton and U.S. Rep. Norman Mineta of California introduced a resolution to proclaim the first 10 days of May to be Pacific/Asian American Heritage Week.
May was chosen because of two significant historical events that took place in the Asian American community: the arrival of the first Japanese immigrants to the United States recorded on May 7, 1843, and the completion of the Transcontinental Railroad on May 10, 1869. In 1990, President George H.W. Bush signed a bill passed by Congress to extend the week to the entire month of May.
Commentaries
UM News publishes various commentaries about issues in the denomination. The opinion pieces reflect a variety of viewpoints and are the opinions of the writers, not the UM News staff.
As a third-generation Japanese American, I am proud to be both Asian and American. However, I didn't always feel so good about my heritage as an Asian American.
When I was around 12 years old, I learned from my history class that 120,000 Japanese Americans on the West Coast were forcibly (and illegally) placed into internment camps during World War II because they were deemed a national security risk by the U.S. government.
I was shocked to learn this because my parents never talked about it. When I asked Mom about it, she said in her quiet voice, "Yes, I was interned at Heart Mountain, Wyoming." Many years later, she became more forthcoming about her memories of the internment camps, what she now calls American concentration camps.
She was 10 when the U.S. government forced her family to leave their home in Seattle in 1942. They were allowed to bring only what they could carry. This meant they had to leave most of their belongings behind, including the family dogs. She recalled with tears in her eyes the day the family pulled out of the driveway, her two dogs sitting obediently and wagging their tails as if to say, "See you guys soon."
Mom also disclosed that after the war, her family burned all of their Japanese artwork, threw away all their Japanese artifacts and stopped celebrating Japanese holidays. They wanted to become as Americanized as possible. They figured that if they were Americanized, something like the internment camps would never happen again.
What they did not realize is that racism does not care how long you've been in the United States. The internment of the Japanese Americans during World War II was the result of that evil we call racism. It had nothing to do with any security risk or threat to society. A U.S. government report conducted in the 1980s concluded that the incarceration of Japanese Americans was motivated by "race prejudice, wartime hysteria and a failure of political leadership."
Unfortunately, today we still witness race prejudice and hysteria — only today it is racism and hysteria around the coronavirus pandemic. A recent poll found that 32% of all Americans had witnessed people blaming or harassing Asians for the COVID-19 pandemic and a shocking 60% of Asian Americans witnessed this type of racist behavior.
Asian Americans are the fastest-growing minority in the United States and are projected to surpass Hispanics in 2055. Yet we are still fighting the same type of prejudice and bigotry that resulted in the internment of 120,000 Japanese Americans.
I try to do my part to support and empower the Asian American communities by working with these groups in The United Methodist Church. The Asian American Language Ministry Plan consists of 12 different Asian American sub-ethnic groups: Cambodia, China, Philippines, Formosa/Taiwan, Japan, Korea, Laos, South Asia, Vietnam, Pakistan, Hmong and the Middle East. The language ministry plan endeavors to empower all Asian American identified churches, programs and groups so that they can grow stronger. The plan was able to help launch 42 new faith communities in the past four years, partnering with annual conferences and sub-ethnic caucuses.
Even amid these challenging times in The United Methodist Church, there is hope. The Asian American membership in the denomination continues to grow. Between 2006 and 2016, the membership amongst Asian American churches increased by 106%.
I know that at the end of the day the evil that is racism will not prevail. 1 Corinthians 12:13 continues to give me hope, "We were all baptized by one Spirit so as to form one body — whether Jews or Gentiles, slave or free — and we were all given the one Spirit to drink."
Oda is a third-generation Japanese American pastor and ordained elder in the California-Nevada Conference who directs the Asian American Language Ministry Plan for The United Methodist Church. AALM is housed within the United Methodist Board of Global Ministries.
---
Like what you're reading? Support the ministry of UM News! Your support ensures the latest denominational news, dynamic stories and informative articles will continue to connect our global community. Make a tax-deductible donation at ResourceUMC.org/GiveUMCom.