---
Key points:
Acknowledging that something significant must happen to save his beloved United Methodist Church, a retired pastor traces the denomination's current plight to historic milestones.
While our method of agriculture has changed dramatically in the last 100 years, our method of churching has remained the same.
West offers a plan for reviving the church in rural America and revitalizing the denomination.
---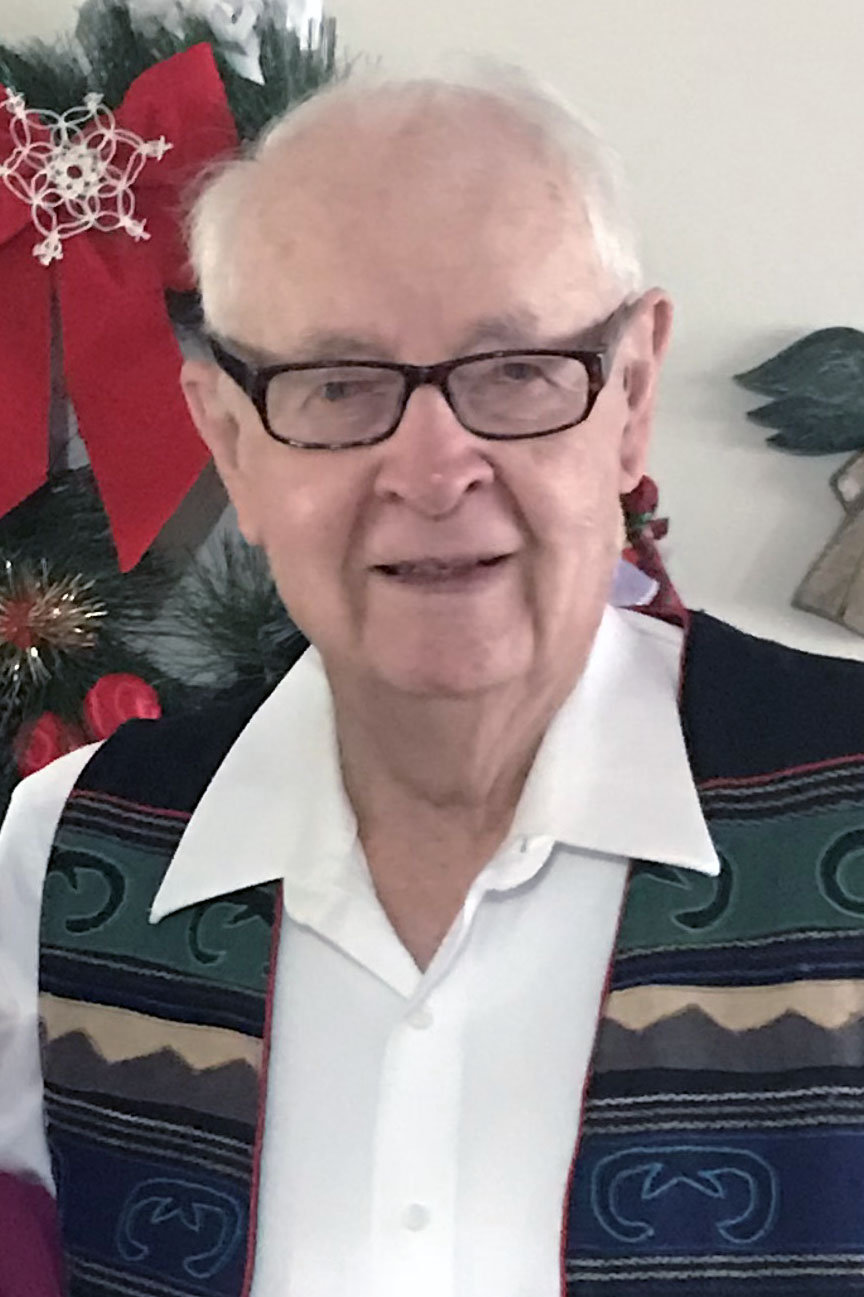 The Rev. Mel West
Photo courtesy of the Rev. Mel West.
Commentaries
UM News publishes various commentaries about issues in the denomination. The opinion pieces reflect a variety of viewpoints and are the opinions of the writers, not the UM News staff.
I could feel the anguish in his voice, over 200 miles of phone line, as he said, "Mel, we have lost our neighborhoods, and we are losing our communities. And now we are closing our churches. I have no neighbors any more. What can we do? Mel, what has happened, and what can we do?"
He had been born into an open-country church, Mount Carmel Methodist, and had been loyal to it and within it all his life. It closed, and he transferred his membership and loyalty to the Golden City Methodist Church in a tiny town four miles away. It closed about the time of his death, in 2021.
Add to that witness the statistics, the numbers of what has happened to our beloved United Methodist Church in my lifetime of nearly 100 years, and you see the plight about which I write.
What happened to a church that entered our East Coast with such vigor and promise, and led the U.S. movement west to our other shore? What happened to those whose interests did not stop with the saving of souls but went on to build the social structures for a new nation — church buildings, schools, colleges, universities, hospitals, community centers, seminaries, orphanages and more?
It is said that in the beginning — in the 1770s — the Baptist preacher arrived on foot, the Methodist circuit rider on a horse, the Presbyterian preacher on the stagecoach and the Catholic priest on the train, and the Episcopalian priest waited until the train had coaches. Ecumenism and cooperation were high.
The 1841 Land Grant Act gave a family up to 160 acres of farmland. Local social structures developed around the usually large families that developed those acres. Villages sprang up at approximately four-mile intervals, often providing a store/post office, a blacksmith shop, a school and a church. Big families on small acreages walked or rode to those villages, and many thrived.
When gravel roads, the automobile and home mail delivery developed, those villages slowly closed. Schools and many churches stayed. At age 6, I went to a one-room school, Fairview, that had been a part of a village, but it was all that was left. The foundations of the old village were just across the road.
Thousands of these villages across the states — perhaps 3,000 in Missouri — shared in the land grants. A Missouri University study in 1947 discovered 1,260 such villages that once existed but did no more. Often, people living on their old site did not know its history. In my area, their names were Dudenville, Mount Carmel, Bethel, Boston, Maple Grove, Jerico Springs, Meinert and Golden Grove. They were sometimes centered with a water-driven grain mill.
Eight-mile towns began to develop naturally as roads and autos improved. In my area of Missouri, some of those towns included Golden City, Lockwood, Greenfield, Everton and Ash Grove. All about eight miles apart, all began as villages.
As villages closed, some of their churches also shuttered or moved into a nearby town. Members of closed village churches usually transferred their membership to town churches.
When I was born in 1924, the Methodist Church was in its heyday. Methodism was the second-most popular religion, after the Baptists. Rural populations were reaching their peak. Churches with stained-glass windows were going up. In Harrison County, Missouri, 64% of the population had membership in a Methodist church.
It was a time of ecumenical cooperation. Ministerial alliances were formed in local, state and national areas. Comity agreements were negotiated. The Native American areas of South Dakota, for example, were allotted to the Episcopalians.
Then came the tractor.
The week I was born, my father bought his first tractor, a McCormick-Deering 10-20, one of the first to enter our neighborhood. We did not realize the impact the tractor would have upon our community, our rural populations and our beloved church, but the cycle was started across the U.S.
A tractor then pulled two 14-inch moldboards. As larger tractors came, my brother Olin, a college-educated farmer, said, "Melvin, that is not good. It will destroy our neighborhoods and communities." He was reflecting upon what the Prophet Isaiah (5:8) said thousands of years ago: "Woe unto them that join house to house, that lay field to field, till there be no place; that they may be placed alone in the midst of the earth."
Today, it is not unusual for a Midwestern farm to include several thousand acres (at $6,000 to $8,000 an acre) and equipment costing several million dollars. When Barbara and I started farming a 200-acre farm in 1950, our used Ford tractor, costing $1,650, pulled a 16-inch plow.
I am not suggesting that we go back to the 1950 method of farming. Production has increased tremendously since then, and the soil receives better care. But while our method of agriculture has changed dramatically in the last 100 years, our method of churching has remained the same.
In my earlier years with Methodism in Missouri we had 15 districts. Now we have five. In 1965, when I began working with Methodist churches statewide, congregations numbered 1,320. Today, we have fewer than 700, with about 16 closing a year. Some 250 of those 700 churches have fewer than 25 worshipping each Sunday.
My home church in Golden City closed in 2021. This has all been very personal to me. My personal rule is that I never complain or point out problems without suggesting an answer and being willing to help with the change needed. I call my suggestion: "A plan to re-church rural America."
We assume that everyone has a right to an opportunity to worship in their own way. We provide such for prisoners, soldiers and hospital patients. What then, should we provide for our rural citizens who live in "spiritual deserts" after their church has closed? How do we provide such opportunities for rural Christians who, for reasons such as distance, lack of transportation, health, poverty or age, cannot go to the county-seat town or other places where organized religion is offered?
What should be the nature and structure of such a service if we could provide it for receptive people? For starters, I think we should:
Provide a weekly, hourlong worship service available for livestreaming on YouTube or another video-sharing outlet.
Strive to be ecumenical, with opportunities directed to people of the mainline denominations.
Contain the elements of worship, Bible study and mission.
Include people and groups from rural churches across the United States for music, prayers, calls to worship and benedictions. For purposes of continuity, have the same pulpit person each time.
Be self-supporting, once launched, with 10% of received offerings going to worship service costs and 90% for selected mission projects such as Heifer International, Habitat for Humanity, Rainbow Network, Mobility Worldwide, food banks and the like.
During each worship service, include on the screen a brief report from one of those missions.
The program would be called "The Rural Church Hour." The theme song by the opening choir would be "How Great Thou Art," with views of nature on the screen.
The worship hour would be by, for and with rural churches. The studio that presents the service would encourage cooperating rural churches to record choral and other music, prayers, calls to worship and benedictions of selected members to include.
The hour should speak especially to those who follow God's command in Genesis 2:15 to "till and keep" (use and protect) the productive capacity of this amazing floating green sphere. It should feed the spirits of those who feed us.
Participants would invite neighbors and friends to worship with them and to enjoy refreshments or a meal afterward. This could lead to starting house churches. After several house churches are begun, they could start a community church, rebuilding the spiritual foundation of the region and reopening closed church buildings.
Envision, dream, imagine! Become a part of something bigger than you are. Talk about this movement with others. Our ancestors sacrificed so much to establish the faith across the plains and mountains. Can we do no less to maintain it? If not us, who?
Sixty percent of all Missouri counties have steadily lost population since 1950. Rural hospitals are closing. Professionals — doctors, lawyers, teachers, veterinarians — do not want to go there. State officials are working to restore and maintain needed services to that huge area of declining population. What will the church do?
Timeline? Wes Jackson, now 86 and co-founder of the Land Institute, said, "If you are working on a project that you can finish in your lifetime, you are thinking too small."
It's up to us!
West is a retired United Methodist pastor living in Columbia, Missouri, and is a cofounder of Mobility Worldwide (PET).
News media contact: Tim Tanton or Joey Butler at (615) 742-5470 or [email protected]. To read more United Methodist news, subscribe to the free Daily or Weekly Digests.
---
Like what you're reading? Support the ministry of UM News! Your support ensures the latest denominational news, dynamic stories and informative articles will continue to connect our global community. Make a tax-deductible donation at ResourceUMC.org/GiveUMCom.