La sociedad boliviana se ha visto estremecida en esta semana, después de que el presidente Evo Morales fuera reelecto en la presidencia del Estado Plurinacional de Bolivia, el pasado domingo 22 de octubre.
Según el Tribunal Supremo Electoral (TSE) de Bolivia el presidente Morales, candidato del Movimiento al Socialismo, impuso a Carlos Mesa, abanderado del conservador partido Comunidad Ciudadana con un 47,07 % del total de los votos emitidos frente al 36,51 % obtenido por Mesa.Este resultado le permite al presidente Morales ser proclamado en primera vuelta sin necesidad de ir al balotaje electoral.
De acuerdo con la constitución boliviana el candidato que alcance más del 50% del total de los votos emitidos o si un candidato consigue una ventaja de más de 10% de diferencia sobre su más próximo oponente, no tendrá necesidad de ir a una segunda vuelta electoral.
El candidato opositor Carlos Mesa no reconoce los resultados, argumentando que obtuvo un porcentaje de votación más alto y que se ha cometido un fraude para evitar una segunda vuelta electoral. Al mismo tiempo ha llamado a sus partidarios a manifestar en contra de los resultados oficiales y esto ha provocado una serie de enfrentamientos, disturbios y violencia callejera.
Frente al creciente ambiente conflictivo y las confrontaciones publicas entre diferentes sectores políticos y las fuerzas del orden público, la Iglesia Evangélica en Bolivia, en voz e su obispo el Rev. Carlos Huanca, han hecho público un mensaje al pueblo boliviano, donde reafirman el compromiso de la iglesia con el país y hace un llamado a la paz y al encuentro entre el pueblo.
A continuación, compartimos la transcripción del texto del mensaje del Obispo Huanca: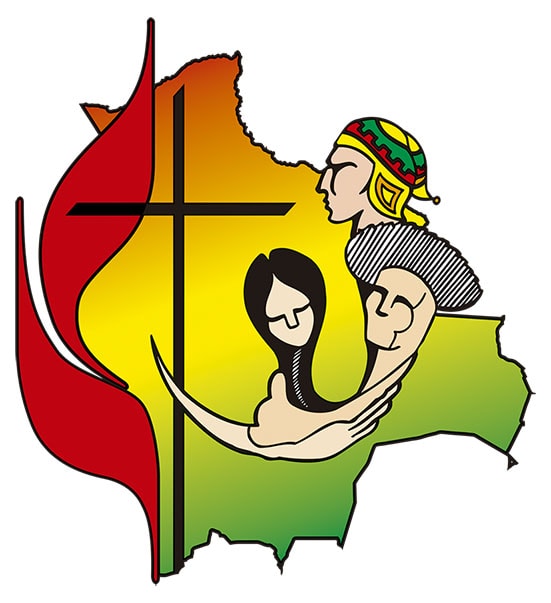 IGLESIA EVANGÉLICA METODISTA EN BOLIVIA
Al pueblo del Estado Plurinacional de Bolivia
La Paz 22 de octubre de 2019
"Esfuércense por mantener la unidad del Espíritu mediante el vínculo de la paz" (Efesios 4:3).
Las situaciones difíciles de confusión, actos de violencia, mensaje de confrontación generadas en estos dos últimos días dentro de nuestro pueblo boliviano conmueve y nos deja una profunda preocupación por el efecto negativo y dolorosos que deja entre nuestros niños, adolescentes, jóvenes y población en general.
Somos una sociedad de paz, de dialogo y búsqueda de la justicia en todos los niveles, los cuales deben reafirmarnos como hermanos y amigos en la búsqueda de paz antes que la violencia, el dialogo antes que las diferencias y sobre todo la búsqueda a Jesucristo en medio de la tensión y la servidumbre, Nuestro creador nos guie a deponer actitudes y pensamientos que crean barreras entre nosotros.
Entendemos que nuestra misión es evitar el camino incorrecto que desemboca en tensiones, desafíos llenos de ira y odio; así mismo consideramos que es mejor buscar soluciones racionales y pacificas basadas en la tolerancia, unión, compromiso cristiano y el amor al prójimo.
Como Iglesia Evangélica Metodista en Bolivia, clamamos a Dios para que nuestro pueblo boliviano pueda vencer esta situación difícil, donde los más beneficiados sean sus habitantes mirando y viviendo en paz, libertad y justicia.
Rev. Antonio Huanca Corimayta
OBISPO DE LA IGLESIA EVANGELICA
METODISTA EN BOLIVIA
NOTA EDITORIAL: La Iglesia Evangélica Metodista en Bolivia (IEMB) tiene mas de 100 años de historia. Para conocer mas sobre la IEMB abra aquí.
* El Rev. Gustavo Vasquez es el Director de Noticias Metodistas Unidas para la audiencia hispano-latina para La IMU. Puede contactarle al (615)742-5111 o por el [email protected]. Para leer más de Noticias Metodistas Unidas, suscríbase al resumen quincenal gratuitos presionando aquí.
---
Like what you're reading? United Methodist Communications is celebrating 80 years of ministry! Your support ensures the latest denominational news, dynamic stories and informative articles will continue to connect our global community. Make a tax-deductible donation at ResourceUMC.org/GiveUMCom.